We have once again focused our magazine cover story on one of Bemidji State University's fundamental values — its deep commitment to environmental stewardship through education and action. In the spring/summer 2017 edition, we examined BSU's growing emphasis on serving American Indian students and tribal communities, which is an expression of our values of multicultural understanding and civic engagement.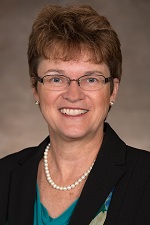 These reports are timely as we approach Bemidji State's centennial, set to begin in April with the 100th anniversary of the university's groundbreaking as Bemidji Normal School. Our core values were essential to development of BSU's new strategic plan for 2018-2023, which is now underway. The plan emerges from a distinct identity to be found in our north woods location, caring community, transformative learning and active engagement with the wider world.
This publication lets us highlight some of the many ways our faculty and staff, students and graduates exemplify that identity. For example, an 80th anniversary choir concert during this year's Homecoming celebration expressed the bond of community within our vocal music program. Likewise, the power of learning is evidenced by our graduates' career success and their efforts to make the world a better place.
And, as always, we are grateful for the generosity of donors whose investment enables us to continue the work of teaching, learning and service that began nearly a century ago. The 2017-18 annual report of the BSU Alumni & Foundation details that support, which we will never take for granted.
Thank you again for your interest, your support and your belief in the historic mission of Bemidji State University. Together, we educate people to lead inspired lives.
Best wishes,

Dr. Faith Hensrud