President's Message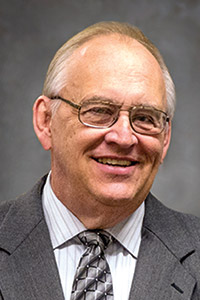 As stewards of a great institution like Bemidji State University, from time to time we are blessed with moments of great clarity of purpose. We plainly see what matters most and where we are headed. We feel deep gratitude and are less preoccupied than usual by the multiplying demands of the here and now.
For me as president of Bemidji State, and I hope for others of you throughout our university community, this is one of those moments. I had been feeling this way for a while, but the articles throughout this new edition of the BSU magazine really brought it home. I'm certain a major reason for my steely optimism is the continued momentum of our Imagine Tomorrow fundraising campaign. It's not just about the money, though nearly $33 million is nothing to sneeze at. It's also about you, our alumni and friends, who have demonstrated your belief in Bemidji State's future and that of its students. We still have a ways to go to reach our $35 million goal, but we're surely getting there, thanks to the faith and generosity of supporters like Darby and Geri Nelson of Champlin. The Nelsons feel a strong connection to this university, and they trust us to help deserving students overcome obstacles and lead inspired lives.
What else has me feeling so upbeat, despite plenty of things I could worry about? It's our students themselves, of course. If you harbor even a shred of doubt about the readiness of the next generation to step up to the challenges that surely lie ahead, then read the cover story that profiles a cross-section of BSU student leaders. These are hardworking, self-motivated and determined people who largely credit their experiences on our campus for who they are becoming in life. The same can be said of the Students to Watch, a regular magazine feature that also shines a light on our best and brightest.
So as you read through these pages, getting the latest news on the transformation of Memorial Hall, or our big investment in the arts, or our men's and women's hockey teams' exciting seasons, I invite you to join me in this confidence about Bemidji State and its mission. Our students matter a great deal to us, and I'm more certain than ever we're on the right path in their behalf.
Best wishes,