Butch Holden, professor emeritus of art at Bemidji State University, will give a presentation April 19 on BSU alumni work from the university's world-class Margaret H. Harlow Ceramics Collection in the university's Talley Gallery. The exhibit is on display through April 28.
Holden's gallery talk will open a 2–4 p.m. reception for the exhibit. He will explore the work on display and give a brief history of BSU's ceramics studio.
BSU's Harlow Ceramics Collection is a growing world-class collection of contemporary clay art. BSU faculty curate the collection by purchasing notable works from around the world and work produced by BSU students who take ceramics courses in the university's clay lab in Bensen Hall. Pieces on display will represent nearly four decades of student work from the 1970s through 2016.
"Although most works in the larger Harlow collection are produced by professional clay artists, these student works compare artistically," Holden said. "I would like to tell these artists and the BSU learning community – be amazed and proud."
The Talley Gallery's 2017 Harlow Ceramics Exhibition opened April 3.
All activities at the Talley Gallery are supported by the BSU Student Activity Fee Allocation Committee.
About Margaret H. Harlow
Margaret Harlow graduated from Bemidji State Teachers' College in 1936. After graduating, she traveled the world during a 20-year military service career as a member of the Women's Army Corps. She developed an interest in pottery during a trip to London in the 1950s and became active in arts organizations while living in California. She established Bemidji State's Margaret H. Harlow Ceramics Collection in 1973, which included funds and a donation of original ceramics artwork. She donated additional funds and art for this teaching collection each year. She died July 7, 2007, in California. To date, BSU's Harlow Collection has been exclusively exhibited on campus.
About Butch Holden
Butch Holden joined the faculty in Bemidji State University's Visual Arts Department in 1983, where he taught ceramics until he retired in 2016 as a professor emeritus of visual arts. He frequently serves as an exhibition juror and art-grant panelist and has shown his widely renowned work in local, regional and national competitions. His work has been displayed in numerous solo exhibitions.
Holden has a bachelor's degree in art from the University of Minnesota and a master of fine arts in ceramics from Indiana University Bloomington.
About the Talley Gallery
Bemidji State University's Talley Gallery was dedicated to the memory of Ila Mae Talley on Sept. 27, 1975. Talley joined the Bemidji State Teachers College faculty in 1946 and taught at the college until her death in 1963. During her tenure, she organized the Bemidji Creative Arts Center and the Minnesota Art Education Exchange, now known as the Art Educators of Minnesota. At BSC, she taught a variety of students in elementary art, techniques of weaving, Introduction to Art and Methods of Teaching Art.
The Talley Gallery's exhibits, collections and programs have supplemented BSU art education and cultivated a greater understanding of and appreciation for creative expression in the Bemidji region.
Each year, the gallery hosts six visiting professional artists and juries three BSU student shows – two senior art shows and one scholarship show.
The Talley Gallery, in Bridgeman Hall 140 on the BSU campus, is barrier-free and open at no charge to the public. It is open Monday through Friday 9 a.m.–4 p.m.
Calendar
April 19, 2–4 p.m. – Butch Holden, professor emeritus of visual arts at Bemidji State University, presents gallery talk for 2017 Margaret H. Harlow Ceramics Collection. Exhibit open April 3–28. Location: Talley Gallery, Bridgeman Hall 140, BSU campus. Admission: free.
Contact
• Laura Goliaszewski, Talley Gallery director; (218) 755-3737, lgoliaszewski@bemidjistate.edu
Links
•Talley Gallery
•Bemidji State University's Margaret H. Harlow Ceramics Collection
•Northern Clay Center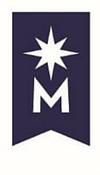 Bemidji State University, located in northern Minnesota's lake district, occupies a wooded campus along the shore of Lake Bemidji. A member of the colleges and universities of Minnesota State, Bemidji State offers more than 80 undergraduate majors and 11 graduate degrees encompassing arts, sciences and select professional programs. Bemidji State has an enrollment of more than 5,100 students and a faculty and staff of more than 550. University signature themes include environmental stewardship, civic engagement and global and multi-cultural understanding.
2017-B-L-080