Dr. Joseph Ritter has been named dean of the College of Individual & Community Health at Bemidji State University.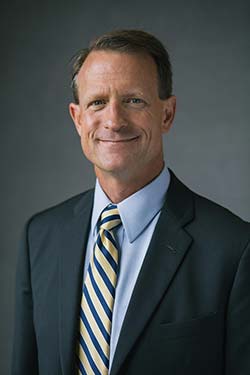 Download high-resolution photo
"Dr. Ritter brings exactly the breadth of experience and people skills necessary for leading a new college comprised of disparate departments, and he is also an uncommonly fine human being," said Dr. Tony Peffer, BSU provost and vice president for academic and student affairs. "I am so very pleased that he will be joining the BSU community."
Ritter said he was drawn to Bemidji State because of its student-centered focus.
"I love the location, I love the people, and I love the mission and values of the school," he said. "It's a great opportunity to be a part of all the things that Bemidji State brings to the regional community. The university and its students have amazing potential.
"I was overjoyed when I heard I had the job," he said. "I couldn't be more excited to be joining the team at BSU, and I'm looking forward to being the first dean of a new college."
Ritter joins the BSU administration from Principia College in Elsah, Ill., where he currently is provost, dean of academics and the Edith and Lewis White Distinguished Professor. He has been at Principia for more than 20 years. He joined the college's faculty as a chemistry professor in 1995 and later served as chemistry department chair, director of the school's engineering science program and faculty adviser to the college's solar car project. He moved into administration in 2008 as assistant dean of academics. From there, he progressed to associate dean of academics and dean of academics before being named provost in 2016.
Before coming to Principia, Ritter worked in artificial intelligence for Amoco Oil's research and development department and as a process control engineer and an operations engineer for Whiting Refinery.
Ritter has a bachelor's degree in chemical engineering from the University of Illinois and a master's degree in computer & information science and a doctorate in chemical engineering, both from the University of Delaware.
Ritter's role at BSU begins July 1. He will be the first dean of BSU's College of Individual and Community Health, which is being created as part of an overall college restructuring effort which also takes effect on July 1. The college will include eight departments currently found in the College of Health Sciences & Human Ecology and College of Arts & Sciences: the Center for Sustainability Studies — formerly the Center for Environmental, Economic, Earth & Space Studies — and the departments of criminal justice; human performance, sport & health; nursing; political science; psychology; sociology; and social work.
---
2018-B-L-102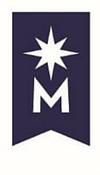 Bemidji State University, located amid the lakes and forests of northern Minnesota, occupies a wooded campus along the shore of Lake Bemidji. Enrolling more than 5,100 students, Bemidji State offers more than 80 undergraduate majors and eight graduate degrees encompassing arts, sciences and select professional programs. BSU is a member of the Minnesota State system of colleges and universities and has a faculty and staff of more than 550. The university's Shared Fundamental Values include environmental stewardship, civic engagement and international and multicultural understanding.