Charles MacLean, an incoming faculty member in Bemidji State University's Department of Criminal Justice, has been appointed by the Minnesota Supreme Court to a three-year term on the state's Board of Continuing Legal Education.
The board — which includes 12 members and a chairperson — has supervisory authority over the state's rules governing Minnesota's continuing education and professional development requirements for practicing attorneys. It administers continuing education requirements by accrediting courses that may be taken for credit and removes attorneys from active status who do not comply with these requirements.
"I am so grateful to be given this opportunity, and appreciative of the support I have received from BSU to make this possible," MacLean said. "Having been a lawyer for 30 years and a full-time law school teacher for seven years, I believe I have a great deal to offer the Minnesota State Board of Continuing Legal Education."
MacLean and Robert M. Schuneman, a Woodbury, Minn.-based attorney, were appointed to serve three-year terms as two of the board's six members nominated by the Minnesota State Bar Association. Their terms began July 1.
In addition to the six members of the state bar, the board includes three members of the public, three lawyers nominated by the Supreme Court and one district court judge.
MacLean is coming to BSU after spending the last four years as an assistant and associate professor of law, including the last two years as associate dean for faculty, at Indiana Tech School of Law. He previously taught as an adjunct instructor at the William Mitchell College of Law, Winona State University and Saint Mary's University of Minnesota. He also spent three years as an assistant professor at Lincoln Memorial University Duncan School of Law.
Since 2017, he has been a partner in MacLean Law, an Eden Prairie, Minn.-based practice specializing in family law. In addition, he has 20 years of experience as a county attorney in Minnesota's Redwood, Lyon, Dakota and Winona counties.
MacLean earned his bachelor's degree in geography & urban studies and a Master of Business Administration in business finance at the University of Minnesota, and he has a juris doctorate from the William Mitchell College of Law. He is completing a doctorate in criminal justice/law enforcement administration from Nova Southeastern University.
Contact
Links
---
2019.B.003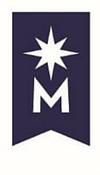 Bemidji State University
, located amid the lakes and forests of northern Minnesota, occupies a wooded campus along the shore of Lake Bemidji. Enrolling more than 5,100 students, Bemidji State offers more than 100 undergraduate majors and nine graduate degrees encompassing arts, sciences and select professional programs. BSU is a member of the Minnesota State system of colleges and universities and has a faculty and staff of more than 550. The university's Shared Fundamental Values include environmental stewardship, civic engagement and international and multicultural understanding.