Dr. Tim Brockman, an associate professor in the School of Technology, Art and Design at Bemidji State University, has been recognized as a "Minnesota-Based Online Engineering Professor to Know" by the website Online Engineering Programs.
Brockman coordinates BSU's technology degree programs and teaches course including the impact of technology, construction technology, print reading and documentation, project bidding and estimating, construction management; facility management, and sustainability and emerging technology. He also offers consulting services in energy efficiency and remodeling of residential and commercial structures.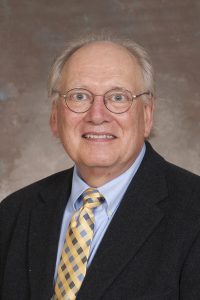 Brockman was one of three faculty members in Minnesota included in the website's feature, including Dr. Sarnath Ramnath, professor of computer science at St. Cloud State University, and Dr. Abhishek Chandra, associate professor of computer science and engineering at the University of Minnesota. The list was included in a feature story examining the availability of accredited online engineering programs in the state.
BSU's Online bachelor of applied science in applied engineering
Bemidji State's bachelor of applied science in applied engineering is designed specifically for individuals who typically possess a two-year technical degree and are interested in advancing their professional career. The program is often a "2+2" degree that permits students to apply their two-year technical degree credits toward a baccalaureate degree.
Coupled with a focused foundation provided by a two-year technical degree, students in BSU's program complete junior- and senior-level courses covering a broad range of applied engineering concepts and applications. This broad program provides maximum flexibility for graduates to pursue diverse employment opportunities.The p
rogram is available on campus, and can also be completed completely online. More information on the program is available through BSU's Center for Extended Learning.
Links
Bemidji State University, located in northern Minnesota's lake district, occupies a wooded campus along the shore of Lake Bemidji. A member of the colleges and universities of Minnesota State, Bemidji State offers more than 80 undergraduate majors and 11 graduate degrees encompassing arts, sciences and select professional programs. Bemidji State has an enrollment of more than 5,100 students and a faculty and staff of more than 550. University signature themes include environmental stewardship, civic engagement and global and multi-cultural understanding.