Follow this link to view the recording of this presentation.
Erika Bailey-Johnson will discuss a new model for sustainability that includes wellness for all and a deep responsibility to Mother Earth. Learn to recognize and understand the systems that have gotten us to where we are today. Many specific examples will be given to inspire all to remember our role as members of a community.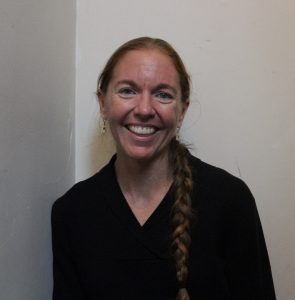 Erika is in her thirteenth year as the first Sustainability Director at Bemidji State University in Bemidji, Minnesota. She was also appointed the Coordinator of the People and the Environment academic program in 2016. She works in the Ganawendakamigaawigamig (Office of Earth-Caretaking or Sustainability Office). She completed her BA in Biology from the University of Minnesota, Morris in 1998 and her Master's degree in Environmental Studies from BSU in 2006. Her background is in science teaching, and Erika and her husband taught for two years in Mexico and three years in Kuwait before returning home to Northern Minnesota. In 2014, Erika was named one of the top 40 under 40 business professionals in the region by Prairie Business Magazine, and in 2015 as one of the top 40 under 40 professionals in the Midwest working to accelerate America's transition to a clean energy economy by Midwest Energy News. She speaks at regional and national conferences on BSU's unique sustainability model which includes a wellness component and an emphasis on integrating Indigenous voices. She served on Governor Dayton's Committee on Pollinator Protection from 2016 to 2018. Erika is currently on the board for Happy Dancing Turtle in Pine River and is the President of the alumni board for the University of Minnesota, Morris. She is a founding member of the City of Bemidji Sustainability Committee.  In 2018, Erika became the Director of the Niizhoo-gwayakochigewin project to integrate an Indigenous lens into campus sustainability work and academic programs and the Co-PI of Endazhi-manidoowaadak to work on race relations in her community. Her first book project was recently published and is a bilingual Ojibwe/English children's book to connect children to the Ojibwe language and Mother Earth. Erika is an enrolled member of the Red Lake Band of Ojibwe.  She lives in Bemidji with her husband and two boys.