follow this link to view the recording of this panel presentation.
Panelists will present on how their organization offers student, youth, family and community opportunities to engage with the earth. Participants will share their organization's efforts in diversity and inclusion.
Panelists:
Nicole Fernandez, Cultural Liaison, Three Rivers Park District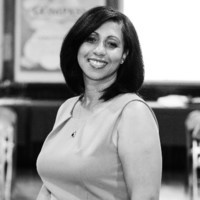 Nicole finds peace and healing in nature — whether she is taking a walk on a trail or photographing lakes and sunsets — and she strives to share that with others as a cultural liaison at Three Rivers. Nicole has previous work experience at nonprofit organizations focusing on education, youth development and community relations. She has also helped spearhead community and demographic information projects to promote cultural value and awareness. Nicole enjoys using her expertise to serve members of the Three Rivers community and create partnerships with faith-based, underrepresented and education communities. https://www.threeriversparks.org/blog/nature-calls-each-us-my-experience-cultural-liaison
Beth Waterhouse, Stewards of the Wilderness program, Ernest Oberholtzer Foundation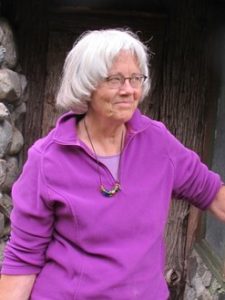 Beth Waterhouse has been an educator all of her work life, and has focused her career on environmental issues since about 1990.  She recently retired from a leadership role with the Ernest Oberholtzer legacy on Rainy Lake.  Without Ober's 50-years of work, the BWCAW would not be what it is today.  Mallard Island was Ober's home island in Rainy, and today it is shared each summer with groups coming with artistic or research ideas, sometimes researching Ober's life as a wilderness advocate.  The Stewards of the Wilderness program will be in its second summer in 2021, offering the island and its archives to a select group of Environmental Studies, college age students.  There are three main goals of a "Stewards" week: to learn about Ernest Oberholtzer, to learn about the sustainability practices while living on an 1100-foot island, and to learn more about Ober's friendship with the local Anishinaabe people, including experiencing their traditions and ceremony.  https://eober.org/
Katya Gordon, SeaChange Expeditions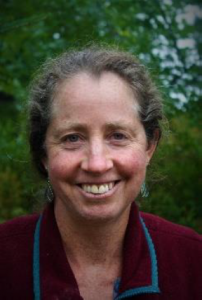 Katya Gordon is a sailor, homemaker, author, circle keeper, and climate activist.  She lives in Two Harbors, MN, where her family owns a charter sailing business and a non-profit program, Sea Change Expeditions.  Their sailboat is the medium they use to engage people, especially young people, in climate action. https://seachangeexpeditions.org/
Emily Ten Teck, Program Director, YMCA Menogyn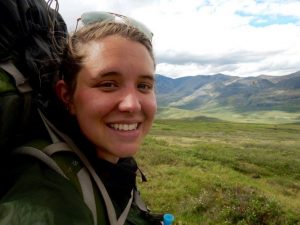 "As a kid, I attended many Y summer camps but my heart fell for wilderness tripping after an incredible two-week trip to the Quetico when I was 14 years old. Since then, I have been hooked on these powerful experiences that forge life-long friendships, personal growth, and connection to our natural world. As a program director at Menogyn, I work closely with families and organizations as they prepare their campers to step outside of their comfort zone and experience wilderness tripping regardless of their experience level."Camp Menogyn has been providing wilderness experiences for young people since 1922. In addition to open registration for summer wilderness programs, Menogyn has a long history of partnering with youth-serving organizations to connect young people to the Boundary Waters with the goal of making outdoor and camp experiences more accessible.
Angela Wunderlich, Assistant Program Director, YMCA Camp Northern Lights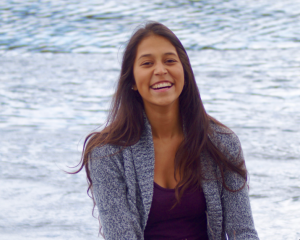 Angela is a current staff member at YMCA Camp Northern Lights. The recent focus of her work is on thoughtfully and intentionally creating opportunities for Northern Lights spaces to be more inclusive and equitable for BIPOC communities. https://www.ymcanorth.org/camps/camp_northern_lights
Sam DiVita, Board Member, YMCA Camp Northern Lights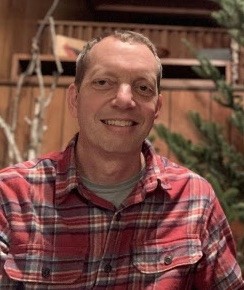 Sam is a volunteer with YMCA Camp Northern Lights and currently works with other volunteers and staff to lead the implementation of Family Camp's values of community, inclusion, equity, and diversity. The committee explores ways to remove barriers and increase access for groups that are underrepresented at Family Camp. Additionally, Sam is an English as a Second Language teacher and peer coach within St. Paul Public Schools
Abby Fenton, Voyageur Outward Bound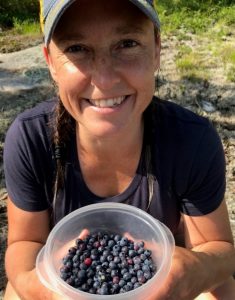 Abby Fenton is the Assistant Program Director, Twin Cities Center of Voyageur Outward Bound School.
Abby has been working in the field of outdoor and experiential education for over twenty years. She began her career as a camp counselor, and went on to join Voyageur Outward Bound as s field Instructor in 2000. Since then she has led extended wilderness expeditions in Minnesota, Montana, and New England and has worked for a variety of youth environmental organizations including Youth Farm, Farm and Wilderness Foundation, and Climate Generation (formerly known as the Will Steger Foundation). She is currently back at Voyageur Outward Bound as the Assistant Program Director for the Twin Cities Center. She and her family keep bees and chickens in South Minneapolis. www.vobs.org
Maya Swope, Friends of the Boundary Waters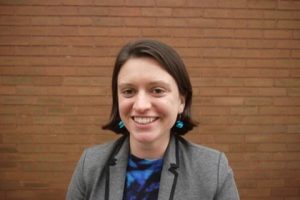 In her work with the Friends, Maya (she/her) is driven by the importance of protecting clean water and a passion for making the wilderness a place where everyone feels welcome. She grew up canoeing and hiking in small-town New Hampshire, and has loved exploring Minnesota's beautiful lakes and trails in recent years. Her professional experience lies in outreach, volunteer coordination, and protecting water resources in and around the Twin Cities.