by Dream of Wild Health
Follow this link to view the recording of this presentation.
Join Hope, Jessika and Angel to talk about Dream of Wild Health; our mission and how we are hoping to change conversations about regenerative growing practices; and how we care for our soil. Jessika, our farm manager, will talk about the science of soil, how it has impacted our farming practices, and how it can make a world of difference for food production and land life. Then Hope will share an Ojibwe story about the creation of the Earth and how we have come to be. At this time we would like to honor all living and nonliving beings on this earth. https://dreamofwildhealth.org/
Hope Flanagan, Community Outreach and Culture Teacher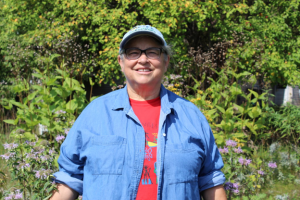 Hope Flanagan (Seneca) is from the turtle clan.  She is an elder who teaches about plants and wild plant gathering.  She is also a Storyteller in the Native Community. She has taught and worked in the Twin Cities Native Community since the late 70's.  Most recently, Hope taught in an Ojibwe Immersion classroom for ten years, and prior to that as a Storyteller for Minneapolis Public Schools in drug and alcohol prevention for six years. She has worked at DWH since 2009 and transitioned to a year round position in 2018.
Jessika Greendeer, Seedkeeper and Farm Manager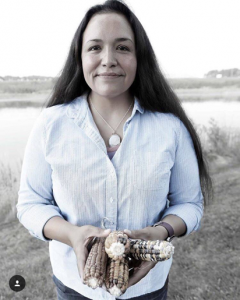 Jessika is a Ho-Chunk Nation tribal member from Baraboo, WI and a member of the Deer Clan. Jessika is excited to be able to share her lifework of growing and protecting our seed relatives, her desire to regenerate the soils of our Earth, and she is grateful for the opportunity to train and inspire future seed keepers. Jessika has worked as the Agricultural Division Manager for her nation and had previously served as a garden mentor within her Nation's organic community gardens. She is a U.S. Army combat veteran and completed a Veteran-to-Farmer training program at the Rodale Institute in Pennsylvania.
Angel Swann, Community Program Coordinator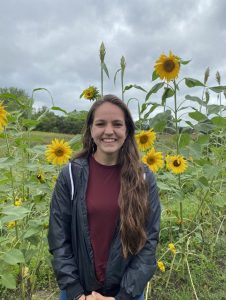 Angel is White Earth Ojibwe (wolf clan), but was born and raised here in the Twin Cities. She has continued to work in the cultural corridor on Franklin at Powwow Grounds, American Indian OIC, and has recently led coordinating efforts of the NACDI Food Shelf. An alumna of North Hennepin Community College Dave Larsen American Indian Immersion Experience, Angel is currently a student at Metro State University finishing up her undergraduate degree in Ethnic Studies. Throughout school she has interned at The Science Museum of Minnesota and the Minnesota Historical Society, focusing on bringing Native voices to race, diversity and inclusion efforts and conversations. Youth programming has had a huge impact on her life and she is excited to be able to have a chance to lead youth at Dream of Wild Health. When Angel isn't at work or school you can find her outdoors, in a tent, or in a canoe.