Creating Land Acknowledgements and Ethnic Studies Course Requirements
Follow this link to view the recording of this panel presentation.
Panelists will discuss the creation of the Indigenous Course Graduation Requirement at Bemidji State University, the process of introducing an Ethnic Studies Graduation Requirement for all K-12 public schools in the State of Minnesota, and the creation of land acknowledgements in Minneapolis Public Schools.
Panelists:
Jose Alvillar, Director of Youth Programs, Unidos, and Ethnic Studies Coalition co-founder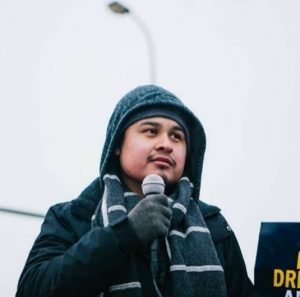 Jose (he/him), Works for Unidos MN a grassroots non-profit organization that works with the Latinx community on intersecting issues of education, climate, and immigration justice. He identifies as a Mexica with Pochtecatl and Otomi roots from Anahuatl lands. Jose Alvillar alongside youth from Unidos MN are part of the Ethnic Studies Coalition, which seeks to implement ethnic studies in K-12 schools in Minnesota through the Ethnic Studies bill and the state standards revision process. https://www.unidos-mn.org/
Nayana Gurung, Youth Organizer, YEA! Climate/Ethnic Studies Coalition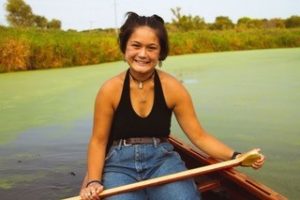 Hello, my name is Nayana Gurung (they/she) and I am a climate and social justice advocate living on stolen Wahpekute land. I find joy through the work that I do with YEA! Climate, the Ethnic Studies Coalition and the group I started in my school district called 197 Students for Change! https://www.climategen.org/our-core-programs/youth-environmental-activists/
Jennifer Simon, Director of American Indian Education, Minneapolis Public Schools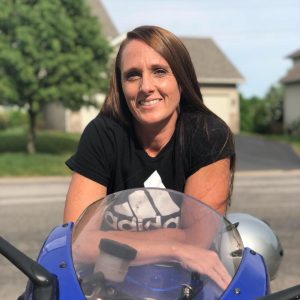 Jennifer Simon (Mnicoujou Lakota) is an enrolled citizen of the Cheyenne River Sioux Tribe.  She was raised on her home reservation with her large extended family and tight community.  She moved to Minnesota for college and attended University of Minnesota Morris and later Minnesota State University where she earned a masters degree.  While attending college, Jennifer worked as a student worker and graduate assistant in UMM Minority Student Program and MSU's Institutional Diversity programs that led to her ongoing work in higher education equity, most recently at Augsburg University that moved her and her family to the metro area in 2007.  In fall of 2019, she made the decision to continue her commitment and passion of equity and working within her community with a move from higher ed to Prek-12 public education as the Director of American Indian Education with Minneapolis Public Schools.  Jennifer is also an adjunct faculty member of Augsburg University and as a former athlete she continues coaching and mentoring young athletes on the side.  Jennifer and her family, including what she sees as her greatest joy in life, her son, Isaiah and her daughter, Mariah, reside in Brooklyn Park.
Asin Dexter, Council of Indian Students, Bemidji State University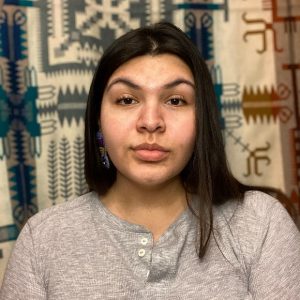 Deilyah 'Asin' Dexter is an enrolled member of the Mille Lacs Band of Ojibwe. Considered a deadly leader within the Native community by her peers, Asin has dedicated her time to fighting for racial justice and speaking out against the injustices experienced by Native youth. Asin is a first-generation student at Bemidji State University, she majors in Indigenous Studies and has a minor in the Ojibwe Language. She serves as the President of the Council of Indian Students and a coordinator for the Ojibwe Language table.
Veronica Veaux, Business Faculty at Bemidji State University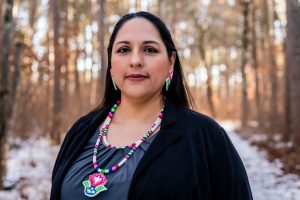 Veronica Veaux is an Assistant Professor of Business Administration at Bemidji State University and a citizen of the Leech Lake Band of Ojibwe. She is a PhD candidate in the Doctoral Program in Leadership Studies at Gonzaga University. Her dissertation, Stories of Survivance: Ogimaakweg – Ojibwe Women Business Leaders in Northern Minnesota focuses on Ojibwe businesswomen leaders. She lives near Bemidji with her husband and children.
Caleb Travis, BSU Student Senate Academic Affairs Chair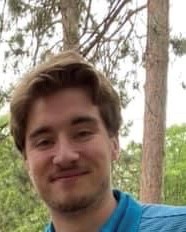 I'm Caleb Travis and I'm the Academic Affairs Chair of Bemidji State University's Student Senate! During this year my committee has worked on tons of resolutions and bills that help create a more inclusive and diverse BSU! Those bills and resolutions have seen success with faculty! Those bills and resolutions are diverse faculty bill, Indigenous course requirement resolution, diversity certificate.