Program Overview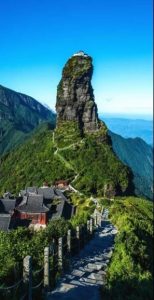 Students have the opportunity to participate in a 6-credit study abroad program consisted of 3-credit (INTL 2100) hyflex coursework in the spring and 3-credit (INTL 2200) of immersive learning experience in Guiyang, China in the summer. The spring course examines of the influence history, geography, economy, political, environmental, and social factors have on members of another culture as reflected by their values, beliefs, health practices and perspectives. This pre-immersion course also explores preparation for international travel, basic understanding of the sociopolitical structure of China, and cultural and historical background of the region where students will visit.  
This program is open to all students (GPA > 2.6) in the Minnesota State of Universities and Colleges, at any grade level. Economics, Business, Sociology, History, Geography majors are encouraged to participate as this program allows students to gain knowledge, experience and perspective of other cultures in relation to the historic development of different social provisioning processes.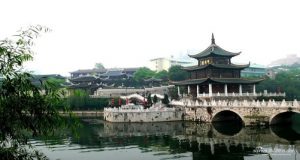 Both courses INTL 2100 (See brochure Study in China 2022) and 2200 are existing courses offered through International Studies, and meets Liberal Education Goal Area 6 & 8. If the travel component cannot happen, students who have completed 3 credits in INTL 2100 will have completed 3 credits in Goal Area 8.
Program Destination
If travel is permitted in summer 2022 and no quarantine period is required, we will study in Guizhou University, in Guiyang, Guizhou Province. Located in the eastern Yunan-Guizhou Plateau of Southwest China, Guiyang is a city of mild temperature all year long, which hovers between 65-78 degrees Fahrenheit. Guizhou is a picturesque province rich in natural scenic spots and cultural landmarks, where 93% of the area mountainous landscape of a typical Karst topography.
At Guizhou University, students will study in the School of Economics in a survey economics course offered jointly by Guizhou University and BSU faculty with theoretical as well as hands experiential learnings. Dr. MA Hongmei (马红梅)'s teaching area includes Micro/Macro Economics, Labor Economics and Sustainable Development Economics. Her research focuses on regional economics, and labor and agricultural economic issues. In this course, we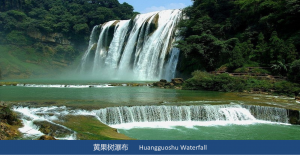 examine the origins and developments of the mixed economy, identifying its key institutions and their evolution. Differences in the historical experiences of different regions/nations are explored, as is the availability of alternative economic systems. The Chinese economy and the U.S. economy may appear to be on two opposite ends of the economic systems, but there are also similarities, and common challenges. Students will hear from both the American faculty on the historical development of European western market society, and from the Chinese faculty on the history of Chinese economy, first paper money of China, minting press, agricultural economy, development economics, contemporary Chinese economic history and current regional development in Guizhou. The course will be offered in English, Students will have opportunities to experience the host city and visit for example, the Numismatic Museum in Guizhou University of Economics and Finance, Museum of Guizhou Province. Included in the program are also cultural excursion to surrounding area, such as Qinyan ancient town, where architectural structure from the Ming and Qing Dynasty remain and the ruin from Qin Yan missionary incidence; Qian Lin Mountain Park and Huang Guo Shu Waterfall.
PROGRAM COSTS:
Nothing! Ok, maybe not quite, but there is NO program fee. Here is the break-down of your independent expenses.
| | | |
| --- | --- | --- |
| Tuition | For 6 BSU credits | $1817.7 |
| Airfare | Round trip from Minneapolis (MSP) to Shanghai (PVG) | $1500 |
| Passport | Fees to apply for U.S. Passport if you don't already have one | $150 |
| Visa | Fees and service charge to apply for Chinese visa | $180 |
| Meals and incidental during trip | $25 x 30 days | $750 |
| BSU International Health Insurance | For 30 days | $50 |
| Scholarship Stipend | Student participating in this program apply for scholarship and receive a monthly stipend | – $400 |
| Total | | $4047.7 |
This program has applied and been approved to receive scholarship funding from American Short-Term Study-in-China Initiative (ASSCI). Student upon submitting an application will receive a scholarship, which covers tuition at Chinese institution, oversea accommodation, Chinese Health insurance, and a monthly stipend.
---
FREQUENTLY ASKED QUESTIONS:
How do I apply to be in this program?
You need a GPA greater than 2.6 to be eligible for this program. That's it! To apply, simply go to e-services and register for INTL2100 like you would with any other classes. The instructor will prepare you for the rest of the program throughout this course. If you are not interested in the travel, you can still sign up for INTL 2100, it will help you meet the 3-credit requirement in Goal Area 8.
2. Do I have to be a BSU student to participate?
No, since both courses are part of liberal education, and are part of the Minnesota Transfer Curriculum, students from any Minnesota State Universities and Colleges can take these courses, and transfer credits back to their home institution towards their degrees.
3. What if MNstate does not lift student travel restriction or China does not lift quarantine requirement?
There is a high likelihood that travel to China will not be permitted in summer 2022. Despite this limitation, students are encouraged to enroll in INTL 2100 where we will develop insights into our own cultural rules and biases and value our interactions with culturally different individuals. We will bring global learning to you, wherever you are, by bringing faculty from our Chinese partners to introduce Traditional Chinese Medicine, urbanization in China, etc. Through collaboration with the American Indian Resource Center, you will also be introduced to other health beliefs such as Traditional Indigenous Healing. Our goal is to be culturally responsive members of the community. 
INTL 2100 is offered Hyflex, allowing students to participate in class on campus or online. You choose the method that is right for you. The course will be offered on Mondays and Wednesdays from 4:00 – 5:30 in S 331 and via Zoom. If the travel component cannot happen, students who have completed 3 credits in INTL 2100 will have completed 3 credits in Goal Area 8.
4. What kind of accommodation will I be provided while living in Guiyang?
All students will be staying in the international student dormitory on the campus of Guizhou University. All rooms are double occupancy. There are several canteens near the dormitory, which students can dine in. Upon arrival, each student will be provided a campus OneCard, which can be used similar to Beaver Bucks in the canteens, bookstore, convenience stores, etc. on campus. 
5. How does COVID affect this program, and what are COVID safety protocols?
Program faculty will continue to monitor the pandemic in China, and will check state department travel advisory as well as CDC for guidance. Valid COVID vaccine record and negative COVID test result may be required for travel to China and return to the U.S. It will be students' financial responsibility to get tested. As the COVID pandemic is an ever evolving situation, we will continue to monitor the situation and update the students throughout the Spring course.

Contact