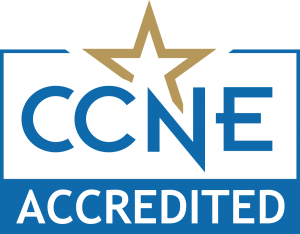 Our accredited program for registered nurses allows students to complete a bachelor of science in nursing through a combination of online, on-campus, and community experiences.
Students may enroll in either a full- or part-time schedule, and meet on-campus just three times during each semester. On-campus sites include Bemidji, Duluth, Cambridge, Coon Rapids, White Bear Lake, and East Grand Forks. The program starts a new group every fall semester (once a year).
Practicum learning opportunities include a wide variety of experiences, including a community health service learning project. These experiences are arranged between the faculty and the student which means RN-BS students are able to complete much of their clinical learning experiences as close to home as possible.
New for Fall 2018 – Apply for the Niganawenimaanaanig program grant! Contact Dr. Misty Wilkie with questions.
Quick Info
Eligibility: Students must be a graduate of a state-approved associate degree or diploma nursing program, have a cumulative transfer GPA of 2.5 or higher, and be licensed to practice as a registered nurse, or be within one semester of licensure (notice of RN license must be sent to BSU Extended Learning by mid-July). Each meeting site is limited to 30 students. The program starts a new group every fall semester (once a year).
Applications for Fall 2018 will be accepted starting early January, 2018.
Credits required for RN-to-BS major: 36 credits – view catalog for requirements.
Credits required for Bachelor of Science degree: 120 credits minimum.
Delivery options: Blended delivery, mostly online courses with some on-campus meetings. Meeting site choices include:
Bemidji State University – Bemidji
Anoka-Ramsey Community College – Coon Rapids and Cambridge
Century College – White Bear Lake
Lake Superior College – Duluth
Northland Community and Technical College – East Grand Forks
More info: Check out the FAQ document here. Graduates of our RN-BS program are eligible for Public Health Nurse registration. Learn more at the Nursing Department web site.
Ready?