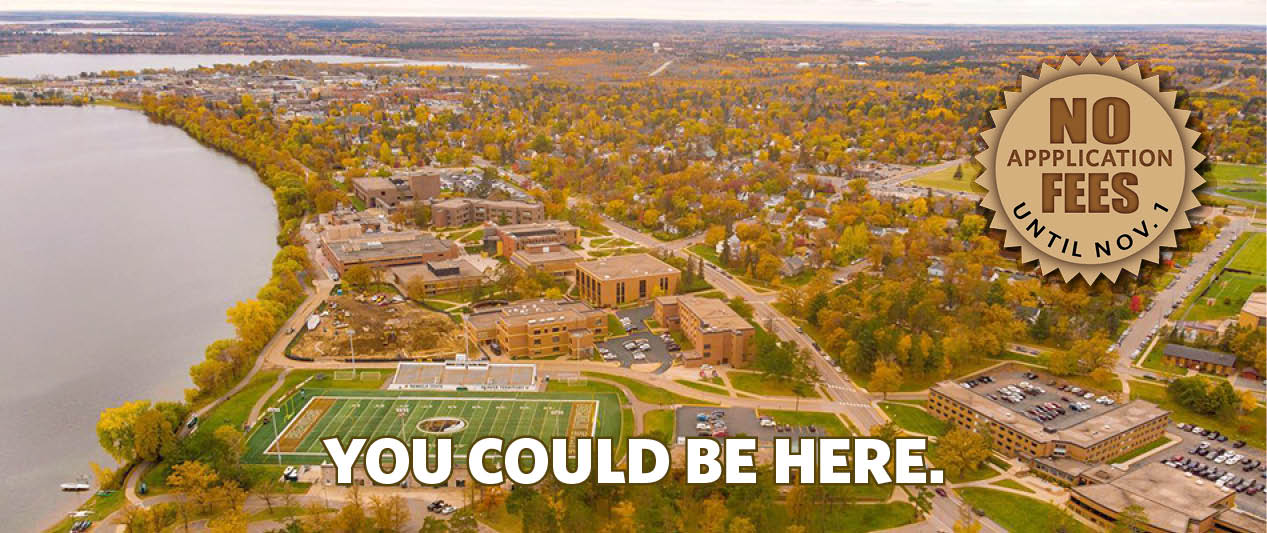 Illuminate Your Future

Whether you're from across the street or across an ocean, all students at Bemidji State University pay the same affordable tuition rate.
You belong at Bemidji State University — a place where you'll be part of a thriving campus of 5,000 students, but where you're never just a number. A place where you're surrounded by the natural majesty of Minnesota's north woods. A place steeped in American Indian culture, nestled among the three largest native nations in Minnesota.
A place with character built on a foundation of environmental stewardship, community engagement and an understanding of our place in a global society. You'll see these commitments in everything we teach and everything we do. Here, you have the opportunity to shine.
Apply now.
Undergraduate Application
Entering freshmen, transfer and returning students, PSEO (post-secondary), or if you're seeking an additional bachelor's degree — or taking classes but not pursuing a degree:
apply here
Graduate Application
Students seeking graduate degrees — including online graduate degrees — or post-graduate certificates, or students taking graduate classes but not pursuing a degree:
apply here
Please plan to apply and be admitted at least one week prior to the start of each semester.