At BSU, the liberal arts and career development go hand in hand. We prepare students to become life-long learners and leaders in a global society.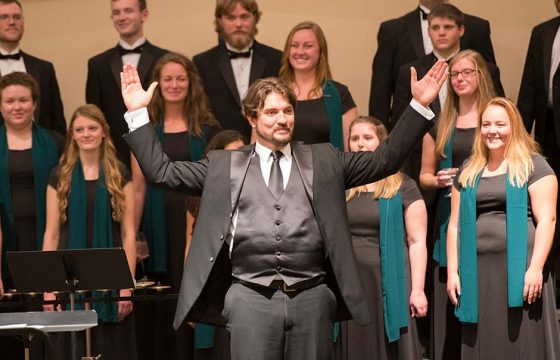 The Bemidji State University choirs will tour the Baltic states of Latvia and Estonia for a series of performances as part of tours arranged by Music Celebrations International.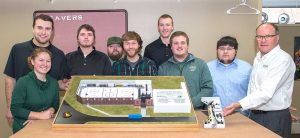 Students in Lyle Meulebroeck's Concept to Prototype Model class have completed and delivered a scale model of a proposed hockey arena for Lake of the Woods High School in Baudette, Minn., for Bemidji-based MJ Architectural Studios.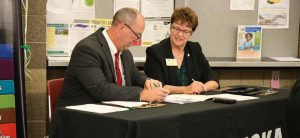 Through a series of articulation agreements signed Oct. 10, students who complete associate's degrees in one of 15 programs offered by Anoka Technical College now have a direct path to a bachelor's degree from Bemidji State University.
Why BSU
Bemidji State is recognized for its superb baccalaureate, graduate, and online programs. Discover what makes a BSU education so great.
We Are Flexible
Your education is yours to tailor. We offer more than 60 undergraduate degrees, 14 graduate programs and ample online/distance learning options, all of which are career-oriented and highly relevant in today's market.
Take summer courses to get ahead or take your studies abroad to expand your horizons. We accept transfer and advanced placement credits, too, so you can keep moving forward in your education.
We Are Affordable
A good education shouldn't mean lifelong debt. That's why we offer in-state or reciprocity tuition to every qualified applicant, including international students.
We Are Bemidji State
Where else can you study Aquatic Biology, Sport Management, Exhibit Design, Nursing, Ojibwe, Creative Writing, Business, Psychology and so much more? Where else can you attend a class on the lake or in the woods? Where else will your professors help you find the internships, travel and community service opportunities you need to put your learning to practice?
Only at Bemidji State.