At BSU, the liberal arts and career development go hand in hand. We prepare students to become life-long learners and leaders in a global society.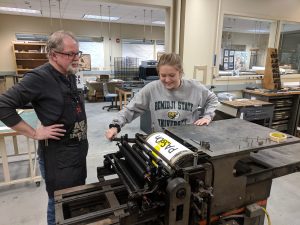 Director of the Hamilton Wood Type & Printing Museum Jim Moran facilitated a "Wooden Type Workshop" at Bemidji State University with Bemidji State's School of Technology, Art and Design (TAD).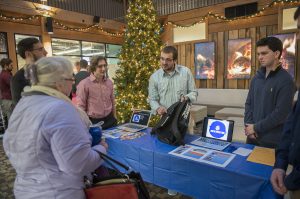 Bemidji State University marketing students held a mock trade show on Dec. 5 with local entrepreneurs and community members.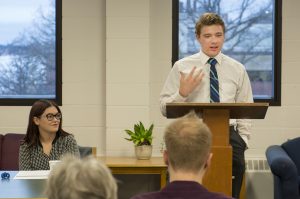 Students and faculty in the Bemidji State University Department of English attended the 2018 Graduate Student Mini-Conference on Dec. 3.
Why BSU
Bemidji State is recognized for its superb baccalaureate, graduate, and online programs. Discover what makes a BSU education so great.
We Are Flexible
Your education is yours to tailor. We offer more than 60 undergraduate degrees, 14 graduate programs and ample online/distance learning options, all of which are career-oriented and highly relevant in today's market.
Take summer courses to get ahead or take your studies abroad to expand your horizons. We accept transfer and advanced placement credits, too, so you can keep moving forward in your education.
We Are Affordable
A good education shouldn't mean lifelong debt. That's why we offer in-state or reciprocity tuition to every qualified applicant, including international students.
We Are Bemidji State
Where else can you study Aquatic Biology, Sport Management, Exhibit Design, Nursing, Ojibwe, Creative Writing, Business, Psychology and so much more? Where else can you attend a class on the lake or in the woods? Where else will your professors help you find the internships, travel and community service opportunities you need to put your learning to practice?
Only at Bemidji State.