The Office of Communications and Marketing uses multimedia reporting and media relations to share the stories of BSU and its students, faculty, staff and alumni. You can help by submitting a story, or just give us a friendly retweet!
Top Story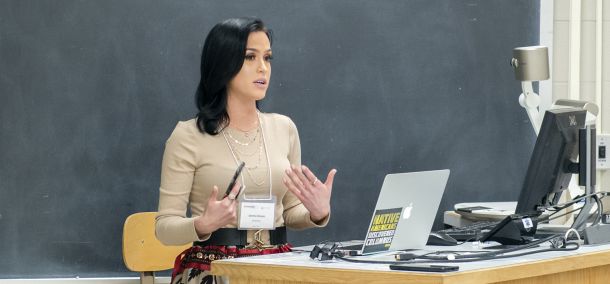 Serena Graves, a sophomore indigenous studies major at Bemidji State University, grew up on the Red Lake Reservation in northern Minnesota without ever learning how to speak Ojibwe. Today she spends her time studying the language of her ancestors and working at the Red Lake Immersion School where she speaks Ojibwe on a daily basis.
Keep reading »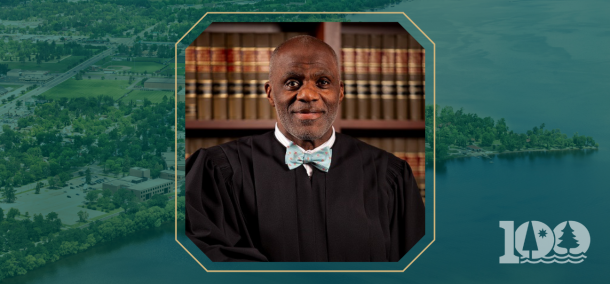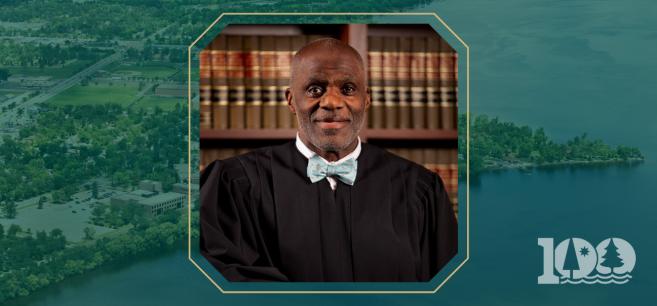 Alan Page, Minnesota's first African-American supreme court justice, former Minnesota Vikings player and pro-football Hall of Fame inductee, is the recipient of Bemidji State University's 37th Distinguished Minnesotan honor.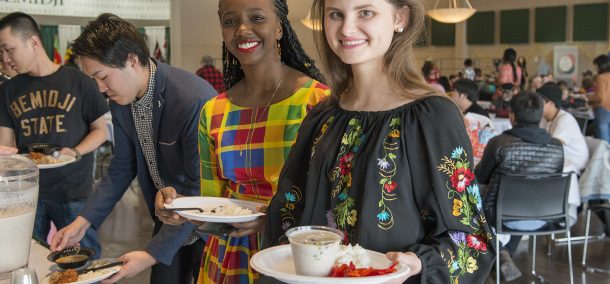 Bemidji State University's international students celebrated the traditions and cultures of their home countries at the 50th Annual Festival of Nations held on April 12. The festival, with its theme of "We All Smile in The Same Language," is Bemidji State longest-running multicultural festival.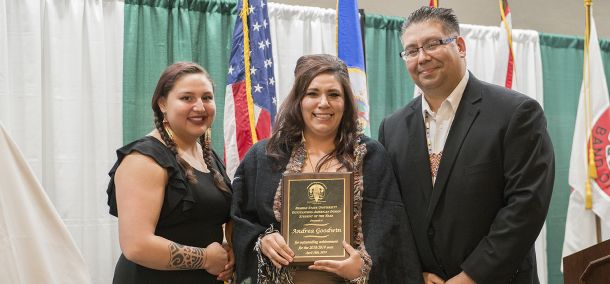 Senior Andrea Goodwin was named Outstanding American Indian Student of the Year and 44 graduating Native American students were honored at Bemidji State University's 39th Annual American Indian Students Recognition Banquet.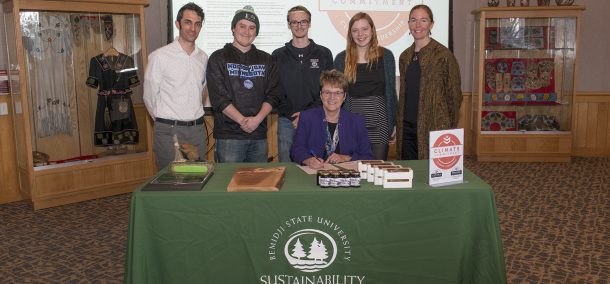 Bemidji State University President Faith C. Hensrud signed Second Nature's Climate Commitment during BSU's annual Feast of Green celebration on April 8 in the American Indian Resource Center.