The Office of Communications and Marketing uses multimedia reporting and media relations to share the stories of BSU and its students, faculty, staff and alumni. You can help by submitting a story, or just give us a friendly retweet!
Top Story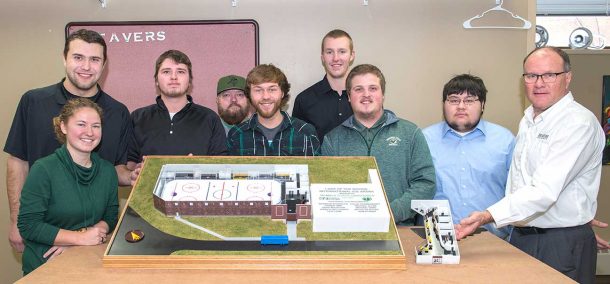 Students in Lyle Meulebroeck's Concept to Prototype Model class have completed and delivered a scale model of a proposed hockey arena for Lake of the Woods High School in Baudette, Minn., for Bemidji-based MJ Architectural Studios.
Keep reading »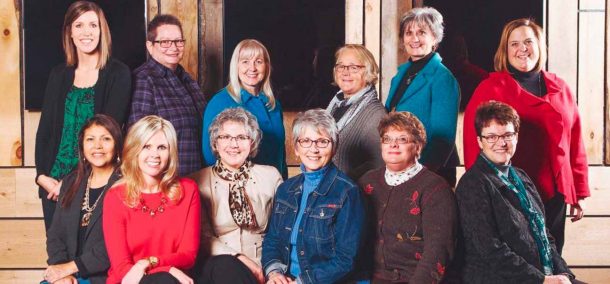 President Hensrud and 14 other women leaders in Bemidji are featured in "Making an Impact," the cover story for the Winter 2018 issue of InBemidji, a freely distributed lifestyle magazine produced by the Bemidji Pioneer.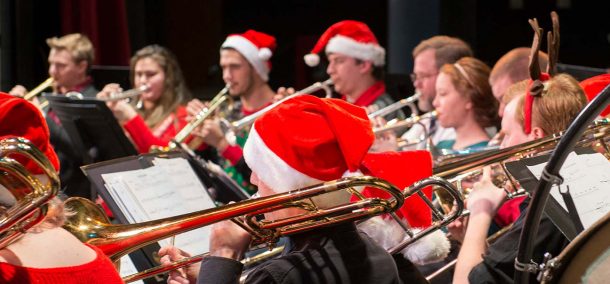 The Department of Music held its annual Jingle Pops concert Dec. 2, featuring the Wind Ensemble, Percussion Ensemble and Blue Ice, in the Main Theater of Bangsberg Fine Arts Complex.
Bemidji State University unveiled "Northscape," a sculpture garden by Mahtomedi, Minn., sculptor John Kamrath installed on the lawn between Birchmont Drive and Memorial Hall, at a Dec. 1 ribbon cutting ceremony.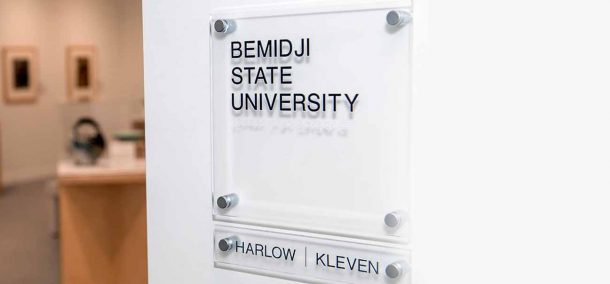 Two historic art collections at Bemidji State University and the women who made the collections possible were honored when the exhibit "A Lasting Gift" debuted at the Harlow|Kleven Gallery in Bemidji's new Watermark Art Center