Turn your technical degree into a bachelor's degree.
Our Bachelor of Applied Science (BAS) program is designed to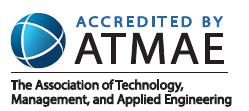 help students build directly upon their past education, including certificate, diploma or two-year technical degree programs. Even if you do not have prior college-level education, you can complete some technical courses on BSU's campus to fulfill degree requirements.
Program Highlights
Eligibility
Qualified candidates typically have a certificate, diploma or two-year technical degree.
Applied Engineering (BAS) major requirements
40 upper-level credits. View course requirements and catalog.
Degree requirements
The degree requires students to transfer at least 38 technical credits from a technical/community college, or complete technical courses on-campus at Bemidji State University. For more information on degree requirements, view the program flyer here.
Delivery options
The Applied Engineering major is available completely online and also on-campus.