Turn your professional or technical college credits into a bachelor's degree.
This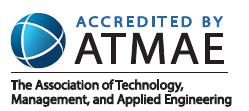 is a transfer-friendly program designed specifically for individuals who possess a two-year professional degree (e.g. technical, business, healthcare, law enforcement, etc.) and are interested in advancing their professional career. The program permits students to utilize up to 30 professional degree credits as well as their liberal education credits to complete this degree in about two years.
Program Highlights
Eligibility
Qualified candidates typically have a certificate, diploma or two-year technical/professional degree (AAS, AS, AA, etc.)
Applied Management (BAS) major requirements
View course requirements and catalog.
Degree requirements
The degree requires students to transfer 30 credits from a technical or community college, or complete on-campus at Bemidji State University. For more information on degree requirements, view the program flyer here.
Delivery options
The Applied Management major is available completely online, on-campus, or blended.