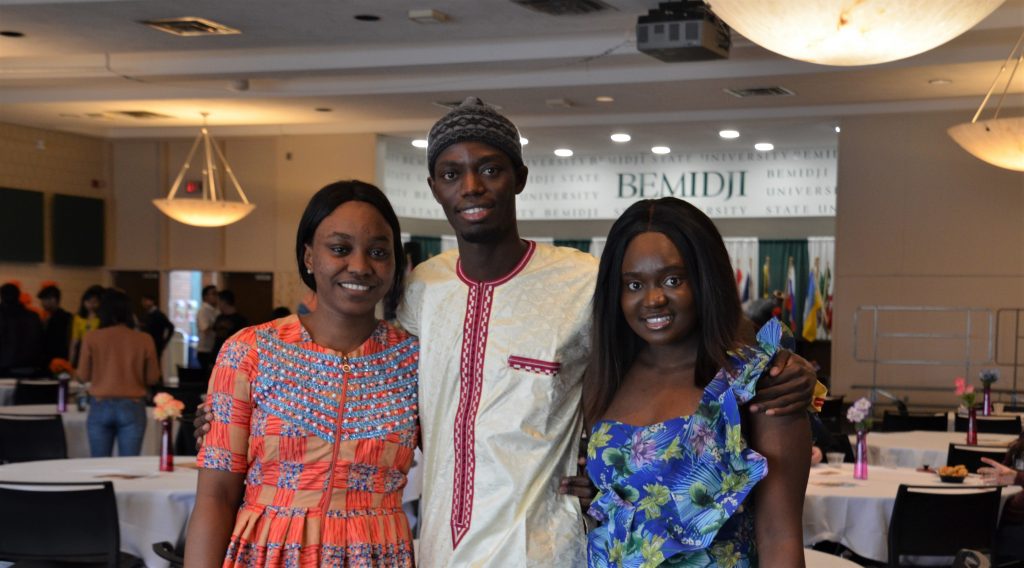 In-State Tuition Benefit
All international students are eligible for the in-state (resident) tuition rate.
International students pay the same tuition per semester as students from Minnesota.
There are no special requirements to receive and maintain this benefit.
BSU offers high-quality education at an affordable price.
2023-24 International Student Estimated Cost Breakdown for One Academic Year
Approximate costs for two semesters as a full-time international student residing on campus in a double-occupancy room with a meal plan. New international students are required to live in on-campus housing for one year unless over the age of 21. *Purchase (approximately $2,300 USD) of the Minnesota State approved health insurance policy is required–no exceptions–and must be paid in full no later than the Friday before semester classes begin. Details will be given at orientation:
| | |
| --- | --- |
| Tuition and fees | $10,440 |
| Living expenses (room and meals) | $10,726 |
| Health insurance | $2,300 |
| Textbooks, supplies, personal expenses | $1,850 |
| Estimated total cost (in USD) | $25,316 |
For further details on how our tuition and fees are calculated and what services they cover, click here.
Scholarship Opportunities
All new international students are eligible for the International Student Merit Award (ISMA). There's no separate application to complete; all applicants are reviewed for eligibility. The ISMA is a one-time maximum of $500 for one semester or one-time maximum of $1,000 for two semesters. It is non-renewable.
Additional scholarship opportunities can be found here.
International students are not eligible to receive federal or state loans and grants. At this time, international students are not eligible for automatic "New Freshman Scholarships."
On-campus employment
International students who are enrolled full-time are eligible to apply to work on-campus. Please note that the maximum pay an international student can earn on campus is currently around $800 per month. For more information, see "International Student Employment" which includes "Regular payroll positions" information at Student Employment. Please see each of those websites for particulars.