Managing a secure information technology infrastructure to protect privacy and safety while at the same time respecting the principles of academic freedom provide unique challenges for institutions of higher learning. Dr. Marty J. Wolf, professor of computer science at Bemidji State University, will explore these challenges on Oct. 5 to launch BSU's fall Honors Council Lecture Series.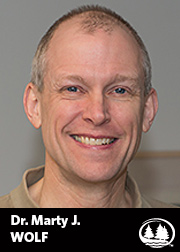 Wolf's lecture, "Academic Freedom v. Information and Communication Technologies: Challenges for Faculty and Tech Policies," begins at 7 p.m. in Hagg-Sauer Hall room 100 on the BSU campus. Honors Council lectures are free and open to all.
Wolf notes that while corporations of all sizes struggle to secure their networks from threats, that job is complicated at universities when considering the concept of faculty academic freedom. Policies meant to ensure the integrity of computing systems, Wolf says, may have the result of placing limits on the software or systems faculty can use to teach their students.
"Information and communication technology management at a university, where faculty have the right of academic freedom and student intellectual development is valued, must be handled differently than it is in a corporate setting," Wolf said. "The university is a place where exploration and experimentation by students is considered an integral part of the intellectual development process."
Wolf's lecture will explore the intersections between information technology policies and academic freedom through case studies of recently enacted or proposed information technology policies. That examination leads to technical and social ideas that Wolf proposes will have the potential to both enhance security, privacy and reliability of a network while maintaining academic freedom and allowing for the intellectual growth of students.
Wolf is one of an inaugural group of three University Scholars recognized by the BSU president who will present Honors Council Lectures this year. University Scholars honors are bestowed by the university president on faculty members who have demonstrated outstanding teaching, service or scholarship over three successive years, as judged by the faculty member's department and immediate supervisor.
Bemidji State's first group of University Scholars, announced by former BSU President Dr. Richard A. Hanson at the university's Commencement ceremony in May 2016, included:
Dr. Joann Fredrickson, professor of business,
Dr. John Gonzalez, professor of psychology, and
Dr. Marty J. Wolf, professor of mathematics and computer science.
Fredrickson and Gonzalez will deliver their Honors Council lectures this spring.
About Dr. Marty J. Wolf
Dr. Marty J. Wolf is a professor of computer science at Bemidji State University.
In addition to his more than 25 years of experience teaching undergraduate computer science, Wolf has engaged in a variety of collaborative research. His early research was in theoretical computer science. Later, while a Visiting Fellow at the Australian National University his work began to take on an interdisciplinary flavor where he worked on problems in bioinformatics.
Wolf's current research focuses primarily on computer and information ethics and the philosophy of information and computation. He currently serves as the Vice Chair for the ACM's Committee on Professional Ethics, on the steering committee for ETHICOMP, and as a member of the editorial advisory board for the Journal of Information, Communication and Society.
Wolf has bachelor's degrees in chemistry and computer science from the University of Minnesota, Morris and a doctorate in computer sciences from the University of Wisconsin, Madison.
Honors Council Lecture Series
The Honors Council Lecture Series is hosted by the Bemidji State University Honors Council, the advisory group to BSU's honors program composed of 12 faculty members representing each of the university's colleges. Student representatives are also elected to the council by their cohorts for one-year terms.
Fall Honors Council Lecture Series
Oct. 5 – Dr. Marty J. Wolf, professor of mathematics and computer science; 7 p.m., Hagg-Sauer Hall 112
Oct. 11 – Dr. Daniel Guentchev, assistant professor of philosophy; 7 p.m., location TBA
Oct. 27 – Dr. Larry Swain, assistant professor of English; 7 p.m., location TBA
Nov. 14 – Miriam Webber, assistant professor of music; 7 p.m., location TBA
Contact
Dr. Marty J. Wolf, professor of mathematics and computer science; (218) 755-2825, mjwolf@bemidjistate.edu
Links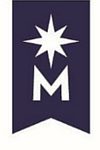 Bemidji State University, located in northern Minnesota's lake district, occupies a wooded campus along the shore of Lake Bemidji. A member of the colleges and universities of Minnesota State, Bemidji State offers more than 80 undergraduate majors and 11 graduate degrees encompassing arts, sciences and select professional programs. Bemidji State has an enrollment of approximately 5,000 students and a faculty and staff of more than 550. University signature themes include environmental stewardship, civic engagement and global and multi-cultural understanding.
---
2017-B-L-017