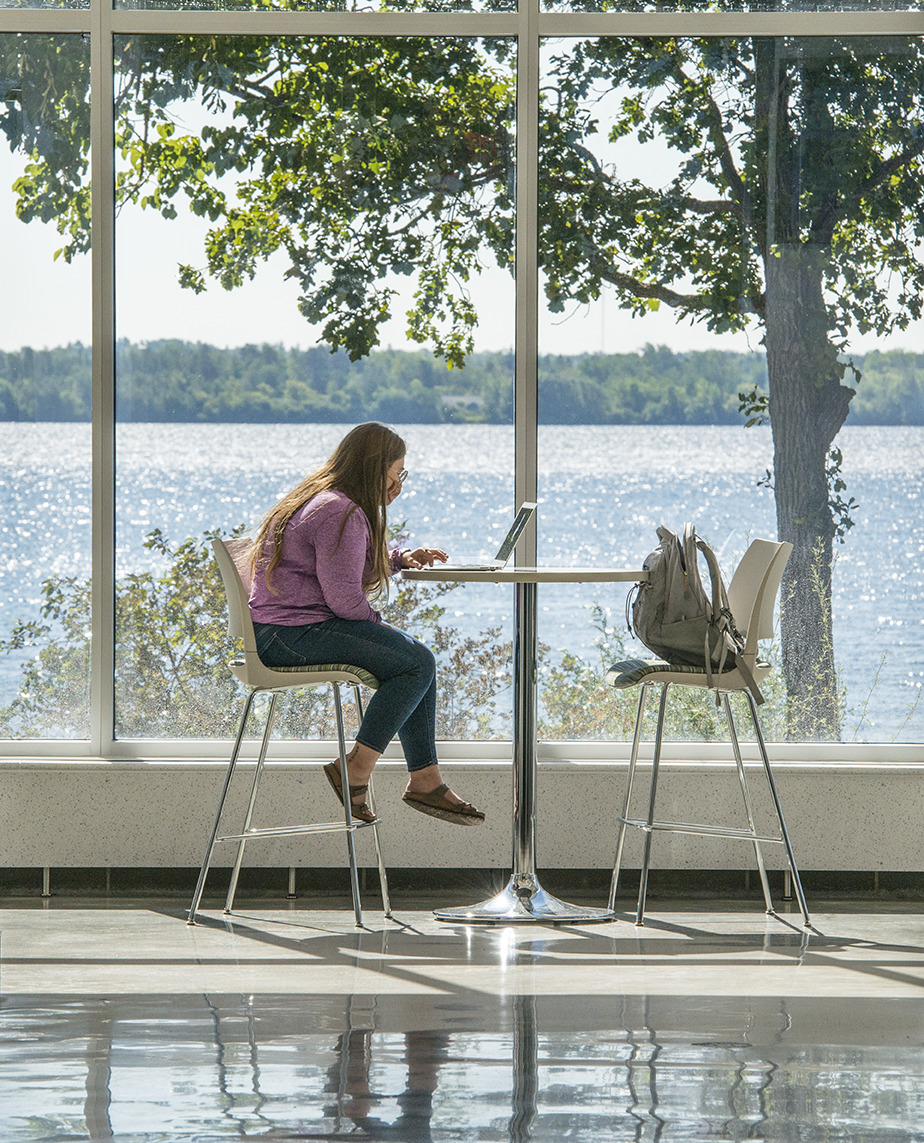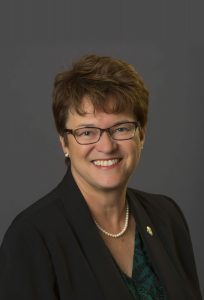 As I write this, I am midway through my final year as president of Bemidji State University — and what a year it has been. We have achieved remarkable successes, we have suffered tremendous losses, and we continue to overcome the challenges brought by a global pandemic. But through it all, we remain resilient, gritty and determined — the traits recognized by President Deputy when he dubbed us the Beavers those many decades ago.
In this issue of Bemidji State University magazine, you will get a glimpse of all this year has put before us. This issue's cover story briefly recaps our fall semester, as we fully welcomed our students back to campus while continuing to diligently respond to the COVID-19 pandemic. You will read about the tremendous achievement of our talented faculty and some of our incredible students. We recap BSU's fall athletics season, perhaps the best season our athletic programs have ever enjoyed. And we say goodbye to our legendary former hockey coach, R.H. "Bob" Peters, who passed away in mid-December.
This is, indeed, my final year as president of BSU. Just before the fall semester began, I announced my intention to retire effective June 30.
Shortly before we send this issue of the magazine off to print, we will learn the names of five finalists who will visit campus in mid-February and interview for the honor of being BSU's next president. Around the time this issue arrives in your mailboxes, we should know who that next president will be.
As each of you has welcomed me into this wonderful extended BSU family, I hope you will extend the same friendship to my successor. I know that person will bring their own ideas and their own energy into this office in Deputy Hall, but they will also come into this opportunity with the same goal shared by all BSU presidents who have come before them — to continue this great institution's growth and evolution and ensure we remain a vital, vibrant and successful university for Our Second Century and beyond.
I thank you, our treasured alumni, with my whole heart for this opportunity to serve as president of Bemidji State University. As we close this chapter of our shared history, another is poised to begin. With the continued support and dedication shown by you and the tens of thousands of your fellow graduates spread across the globe, Bemidji State University's future is in the finest possible hands.
Go Beavers!
Dr. Faith C. Hensrud

BEMIDJI STATE UNIVERSITY Magazine is produced by the Office of Communications & Marketing and BSU Alumni & Foundation. It is published twice per year and distributed free to BSU alumni and friends. Direct comments to andy.bartlett@bemidjistate.edu or (888) 234-7794.
A member of the colleges and universities of Minnesota State, Bemidji State University is an affirmative-action, equal opportunity educator and employer.
EDITOR: Andy Bartlett
UNIVERSITY ADVANCEMENT EXECUTIVE DIRECTOR: Josh Christianson
ART DIRECTOR, DESIGNER: Mike Lee
PHOTOGRAPHY: Andy Bartlett, John Swartz and Eric Sorenson
STAFF WRITERS: Andy Bartlett, Carissa Menefee, Rachel Munson, Brad Folkestad, Lily Bauer and Eric Sorenson