Bemidji State University celebrated 1,066 new college graduates in front of a capacity crowd of family, friends and supporters at its 98th Commencement ceremony May 5 at Bemidji's Sanford Center.
BSU's Class of 2017 included:
48 master's degree recipients. BSU awarded 19 master of science degrees; 12 master of arts in teaching degrees; 9 master of special education degrees; 6 master of business administration degrees and 2 master of education degrees.
257 undergraduates who graduated with honors, 58 Summa Cum laude honorees, 93 Magna Cum Laude honorees and 106 Cum Laude honorees;
1,018 students who were eligible to receive undergraduate degrees, including 396 graduates from BSU's College of Arts & Sciences; 320 from the College of Business; and 305 from the College of Health, Sciences and Human Ecology.

Dr. Faith C. Hensrud, president of Bemidji State and Northwest Technical College, congratulated graduates for achieving the goal they had set for themselves and for fighting through challenges, demands and expectations.
She also said the Class of 2017 was special to her because their graduation also marked the end of her first year as BSU/NTC president.
"In some ways I feel I also am graduating today," she said. "The journey of your final year has also been the journey of my first year as president of BSU — indeed as president of any university. While I never doubted we would make it, I share your joy in being here and I share your thrill of anticipation for tremendous possibilities — even if they are not all crystal clear right now."
She recalled the themes from her inaugural remarks in October — building bridges and transforming lives — in her message to today's graduates.
"I ask you to take all you have learned and apply it to make the world a better place," she said.
Hensrud then called on graduates to embrace others who are different in many remarkable and important ways; to extend themselves to help others and apply their knowledge to problem-solving and innovation; to step up as leaders and doers to transform the lives of people in their communities; and to continually transform their own lives through hard work, persistence, active listening and the courage to never stop learning.
Addressing Today's Graduates
Roger Moe, Minnesota State Board of Trustees

Roger Moe greeted BSU graduates on behalf of the Minnesota State Board of Trustees, Chancellor Steven Rosenstone and the faculty and staff at the state's colleges and universities.
"Celebrations like this give me a chance to be inspired by graduates like you," he said. "Commencement is a tangible reminder to me and my fellow trustees of the things we believe in."
"You carry the mission of this great university with you no matter where you go," he said. "Faculty and staff, and all of us on the Board of Trustees, will never stop expecting great things of you as alumni.
"We first expect you to become great leaders in your field, to contribute to the quality of life that keeps our nation and Minnesota strong. And we expect you to become someone who supports and encourages students who come after you in search of a brighter future."
Kaylee Schoonmaker

Kaylee Schoonmaker, BSU's outgoing student body president graduating with a degree in business administration, told graduates it was OK for them to miss BSU when they left.
"BSU has become a home for a lot of people," she said. "It's a place where we can feel welcome, safe and appreciated. And you learn that you can do anything if you have the right tools.
"We have made BSU into our home. We are passionate about it, which is precisely why it's so hard to say goodbye. But it's OK to say goodbye; we will go on to our next adventure and we'll make a home there, too. And we will make a positive difference in this world. We have had the time of our lives at Bemidji State University, but the best is yet to come."
Anne McKeig

Minnesota Supreme Court Justice Anne McKeig provided the Commencement address as the recipient of BSU's 2017 Distinguished Minnesotan award.
"I decided in 9th grade that I wanted to be a lawyer, despite being told I couldn't because I was just a girl from Federal Dam, Minn.," she said, explaining her life's path from a small Minnesota town to a seat on Minnesota's highest court.
She told graduates she understood that they may be nervous about their futures, and challenged them to set big goals for themselves.
"It will all work out," she said. "There are too many demands on you today to have your entire life mapped out and, frankly, it's not necessary. It's important for you to enjoy every day, and truly take one day at a time.
"Dream big and do set goals for yourselves. Remember that 'no' means 'not yet' — it doesn't mean 'never.' If you want your life to be a magnificent story, realize that you are the author — and every day, you have an opportunity to write a new page."
Cum Laude honors
The practice of recognizing outstanding academic achievement with Cum Laude honors dates to the earliest European college and university practices in the 13th century. Summa Cum Laude denotes graduates with cumulative grade point averages of 3.90 or higher; Magna Cum Laude recognizes those with GPAs between 3.70 and less than 3.90; and Cum Laude recognizes those with GPAs between 3.50 and less than 3.70.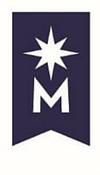 Bemidji State University, located in northern Minnesota's lake district, occupies a wooded campus along the shore of Lake Bemidji. A member of the colleges and universities of Minnesota State, Bemidji State offers more than 80 undergraduate majors and 11 graduate degrees encompassing arts, sciences and select professional programs. Bemidji State has an enrollment of more than 5,100 students and a faculty and staff of more than 550. University signature themes include environmental stewardship, civic engagement and global and multi-cultural understanding.
---
2017-B-L-099