At BSU, the liberal arts and career development go hand in hand. We prepare students to become life-long learners and leaders in a global society.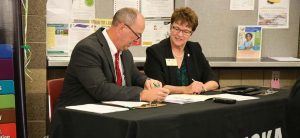 Through a series of articulation agreements signed Oct. 10, students who complete associate's degrees in one of 15 programs offered by Anoka Technical College now have a direct path to a bachelor's degree from Bemidji State University.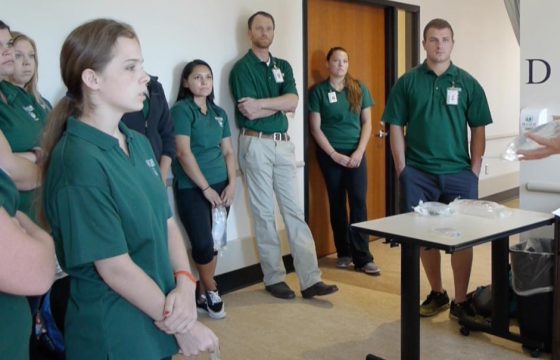 Bemidji State University's Department of Nursing is seeking applicants for the Niganawenimaanaanig Program, a grant-funded opportunity for American Indian students who major in nursing to receive academic, social, cultural and financial support.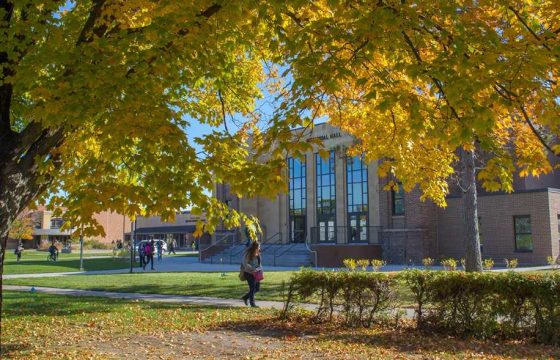 Bemidji State University gives students and working professionals looking to pursue an online master of business administration program a flexible course schedule, at an affordable price. The online MBA is a 30-credit curriculum designed to teach students the advanced skills and understanding to achieve higher-level goals in today's global business environment. Geared to emphasize strategic leadership and professional development, Bemidji State's online MBA is an academically rigorous program that offers personalized enrichment experiences and advanced coursework.
Why BSU
Bemidji State is recognized for its superb baccalaureate, graduate, and online programs. Discover what makes a BSU education so great.
We Are Flexible
Your education is yours to tailor. We offer more than 60 undergraduate degrees, 14 graduate programs and ample online/distance learning options, all of which are career-oriented and highly relevant in today's market.
Take summer courses to get ahead or take your studies abroad to expand your horizons. We accept transfer and advanced placement credits, too, so you can keep moving forward in your education.
We Are Affordable
A good education shouldn't mean lifelong debt. That's why we offer in-state or reciprocity tuition to every qualified applicant, including international students.
We Are Bemidji State
Where else can you study Aquatic Biology, Sport Management, Exhibit Design, Nursing, Ojibwe, Creative Writing, Business, Psychology and so much more? Where else can you attend a class on the lake or in the woods? Where else will your professors help you find the internships, travel and community service opportunities you need to put your learning to practice?
Only at Bemidji State.