The Office of Communications and Marketing uses multimedia reporting and media relations to share the stories of BSU and its students, faculty, staff and alumni. You can help by submitting a story, or just give us a friendly retweet!
Top Story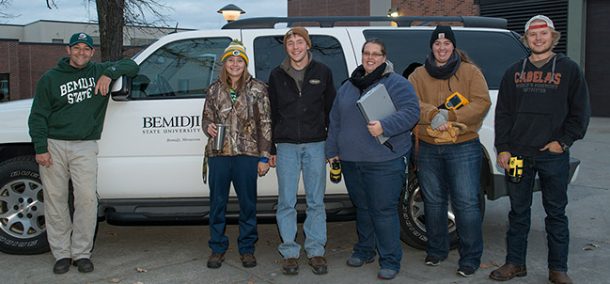 Bemidji State biology students, under the direction of wildlife professor Dr. Brian Hiller, are conducting their fifth annual deer survey in Bemidji's Ward 5 neighborhood. The student's data is being used to support the City of Bemidji's programs to manage its urban deer population.
Keep reading »
Bemidji State University students who have yet to declare a major were invited to attend the university's annual Major and Career Expo, held Oct. 26 in the Beaux Arts Ballroom. The fair gives students an opportunity to meet with department faculty, student clubs and organizations to explore opportunities for study and involvement on campus.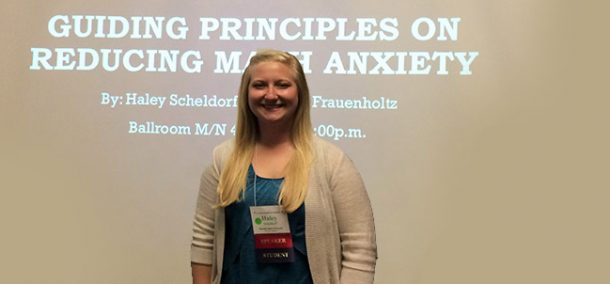 Research by Bemidji State University senior Haley Scheldorf is helping Minnesota's K-12 students overcome mathematics anxiety. She spoke about her work in at the Minnesota Council of Mathematics' annual spring conference, held in May in Duluth, Minn., with a presentation called "Guiding Principles on Reducing Math Anxiety."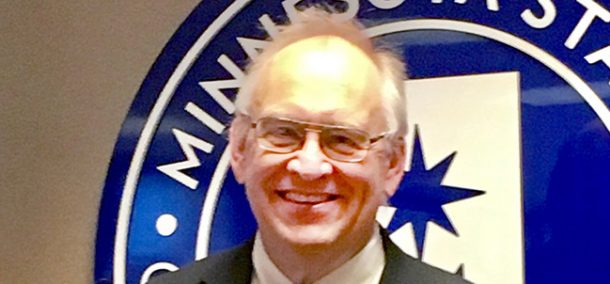 Dr. Richard A. Hanson, who served six years as president of Bemidji State University and Northwest Technical College between 2010-2016, was granted president emeritus status by the Minnesota State Board of Trustees during its Oct. 19 meeting.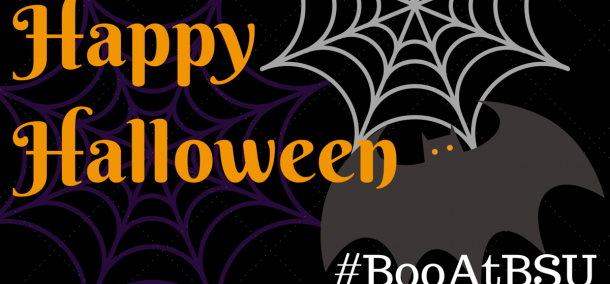 Bemidji-area children can visit Bemidji State University's residence halls on Halloween for an early night of tricks and treats.