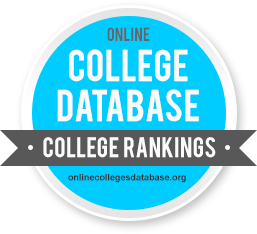 Bemidji State University has been named one of the top colleges for social workers in the state of Minnesota by The College Database.
The survey, "Top Colleges in Minnesota: Fighting for Families," highlights post-secondary institutions in Minnesota producing the most social work graduates during the 2012 school year. The list included 25 schools in Minnesota; Bemidji State ranked 14th among all schools and 8th among public schools in the state.
The College Database used the following methodology to identify the top colleges shaping the next generation:
– Must be fully accredited
– Four-year colleges only
– Public or private, not-for-profit colleges only
– No for-profit schools
– U.S. colleges only
– Minimum of five grads from education or teaching programs in 2012
The College Database gathers information from publicly available resources such as the Integrated Post-secondary Education Data System, the National Center for Education Statistics and the Carnegie Classification system.
About The College Database
The College Database is a not-for-profit organization whose goal is to provide free information about education options both nationally and locally to students, parents and other interested parties. The goal is accomplished by making all information and tools on the site free and easy to access. While still a relatively young company, The College Database has become a leader in providing educational information to libraries, high schools and career centers across the country.
Links
• OnlineCollegeDatabase.org
• OCD "Fighting for Families" list