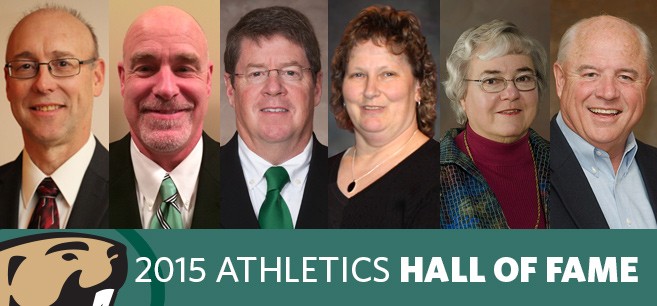 Bemidji State University's 2015 B-Club Athletic Hall of Fame weekend will welcome alumni athletes, give fans opportunities to congratulate inductees and cheer on current Beaver teams.
BSU is inducting six individuals and an outstanding team into its Athletics Hall of Fame Saturday, Feb. 21, as part of the Athletics Hall of Fame Weekend.
BSU's 2015 individual honorees include: Ron Bornetun (men's swimming and diving, 1976-80), Bruce Ecklund (football, 1980-83), Jim Scanlan (men's hockey, 1978-82) and Kim (Babula) Zerr (women's basketball 1983-87). The Alumni Coaching Achievement Award recipient is Gail (Hecimovich) Nucech (1967-69), and the 2015 John S. Glas Honorary Letter Winner is Joe Dunn. In addition, Bemidji State's 1979-80 men's swimming and diving team will be enshrined into the Team Hall of Fame.
The public is welcome to celebrate BSU's 23rd Athletic Hall of Fame class at the induction brunch, which begins at 10 a.m. at the Sanford Center main ballroom. Tickets are $35. To register, for more information and for a complete rundown of the events of the weekend, visit bsualumni.org or call (218) 755-3989.
The 2015 honorees also will be recognized at the Beaver Pride Luncheon Feb. 20 at 11:30 a.m. in Walnut Hall on th eBSU campus and again during BSU's 7:37 p.m. men's ice hockey game against Alaska Anchorage at the Sanford Center. There will be an alumni athlete reception at the Sanford Center Feb. 20 at 5 p.m.
In addition, BSU men's and women's hockey and men's and women's basketball have home games in Bemidji on both Feb. 20 and Feb. 21.
Established in 1978, the BSU Athletic Hall of Fame includes 183 individuals, 24 coaches and 20 teams. Inductees are selected by a committee of elected members of the B-Club. Nominations are accepted from all interested persons.
2015 BSU Athletics Hall of Fame Inductees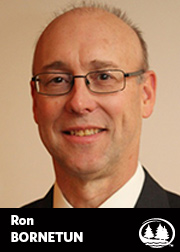 Ron Bornetun, 1976-80
Mounds View native Ron Bornetun was a four-year letterwinner for the Bemidji State men's swimming team and was a four-year member of  the All-Northern Intercollegiate Conference squad  from 1976-80. He earned NAIA and American College Coaches Association All-America honors in 1978, 1979 and 1980. A member of three consecutive NIC championship teams  from 1978-80, he participated in the national meet to conclude each of his four collegiate seasons. He was an NIC champion with a conference record in the 50 freestyle, and he left Bemidji State owning Beaver individual swimming records in the 50 freestyle and 100 freestyle. He also was part of a school-record 400 freestyle relay team. In addition, Bornetun posted records in the BSU pool for the 50 free and was on the pool-record 400 freestyle and 800 freestyle relay teams.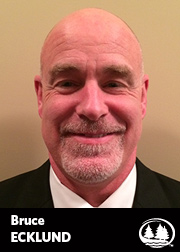 Bruce Ecklund, 1980-83
A four-year letterwinner for the Bemidji State football team, Marine on St. Croix resident Bruce Ecklund was a three-time All-NIC tight end for the Beavers and was selected team captain for the 1983 season. He remains in the top 10 among all receivers and first all-time among all BSU tight ends in career receiving yardage and receptions. He also is second on the school leaderboards with a career average of 5.18 catches per game. He finished his senior season with 47 catches for 760 yards and four touchdowns and was selected to the 1983 Associated Press Little All-America Team, establishing himself as one of the best tight ends in all of NCAA Divison II, III and the NAIA. He went on to play semi-pro football after graduation.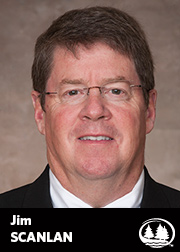 Jim Scanlan, 1978-82
Jim Scanlan of Bemidji was a four-year letter winner for the Bemidji State men's hockey team. From 1978-82 the BSU team captain was in net 85 times, logging a career record of 62-19-0. He backstopped the Beavers to four consecutive NAIA national tournaments, a pair of national championships in 1979 and 1980, and the 1982 National Collegiate Hockey Association regular-season championship. For his own efforts he was named NAIA All-America in both 1981 and 1982 and was named the 1982 NCHA Player of the Year. Scanlan remains among BSU's top 10 in several career goaltending categories, including save percentage, goals-against average, saves, minutes, and wins. Only one goaltender in 58 years of Beaver hockey has accumulated more career shutouts than Scanlan's nine.
Scanlan is already enshrined in BSU's Athletic Hall of Fame as a member of the 1978-79 and 1979-80 men's hockey teams. In 2005-06 he also was named to BSU's 50 Legends for 50 Years team, honoring him as one of the 50 greatest players from the first 50 seasons of Beaver hockey.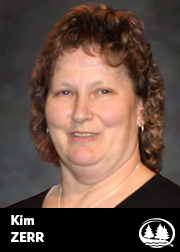 Kim (Babula) Zerr, 1983-87
A four-time letterwinner for the Bemidji State women's basketball team, Zerr was the starting point guard during each of her four seasons with the Beavers. She completed her collegiate career with 1,137 points, 843 assists and 293 steals and is the only player in BSU history with more than 1,000 points, 800 assists and 200 steals. She is 13th on BSU's all-time scoring list and she remains BSU's career leader in both steals and assists. She holds the top three single-season assist totals in school history, including a school-record 244 in 1986-87, and two of the top three single-season totals for steals. Zerr helped guide the Beavers to three consecutive NAIA National Tournaments from 1985-87 and to two Northern Sun Conference championships in 1986 and 1987. Zerr, who was BSU's team captain during her final two years with the program, was a 1987 Second-Team All-America honoree, a four-time NAIA All-District honoree and a two-time All-NIC selection. Zerr now lives in Shakopee.
ALUMNI COACHING ACHIEVEMENT AWARD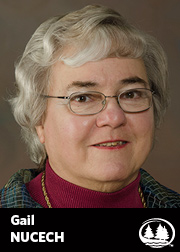 Gail (Hecimovich) Nucech, 1967-69
Hibbing native Gail (Hecimovich) Nucech participated in softball, field hockey, volleyball, women's basketball and track and field at Bemidji State and pioneered many of those teams from their transitions from extramural programs into varsity sports.
That spirit extended into her career as a physical education teacher and coach at Hibbing High School. Hired in 1969, Nucech began coaching the school's gymnastics, track and field and volleyball programs. She started the school's girls basketball program in 1974 and guided it to the 1976 Minnesota State High School League tournament, the same year she also started Hibbing's softball program. The bulk of her coaching career was devoted to volleyball. She was head coach at Hibbing High from 1969-2012, compiling an overall record of 884-254 en route to becoming the MSHSL's all-time winningest coach. She led the Bluejackets to 26 Iron Range Conference championships, 23 Region 7 AA/AAA titles and 23 appearances in the state tournament, which included a state championship in 1975 and a runner-up finish in 1998.
For her efforts and teams' successes, Nucech was awarded Region 7 AA/AAA Coach of the Year honors 11 times. She was named MSHSL Coach of the Year in 1975 and Minnesota Volleyball Coaches' Association Coach of the Year in 1998.
In addition, Nucech organized and coached the Hibbing Junior Olympics Volleyball Program from the start to 2013 and continues to coach Junior Olympic volleyball in Virginia, Minn. with her daughter.
In 1990, Nucech was inducted into BSU's Athletics Hall of Fame as a student-athlete. She also is a member of the Minnesota Volleyball Coaches Association Hall of Fame, the Greenway High School Hall of Fame and the Minnesota State High School Coaches' Association Hall of Fame.  In 2008 she was recognized for 25 years of service to the Minnesota State High School Coaches' Association. In 2009 Nucech was selected to receive the North Country Region USA Volleyball Founder's Award.
Her influence was felt beyond the volleyball community, then-Governor Rudy Perpich proclaimed Oct. 16, 1990, Gail Nucech Day in Minnesota. Active in National Girls and Women in Sports Day activities, she was awarded with a Special Merit Award in 2008.
BSU ATHLETICS HALL OF FAME TEAM INDUCTEE
1979-80 men's swimming and diving team
The 1979-80 Bemidji State men's swimming and diving team, under the direction of BSU Hall of Fame coach Lee Ahlbrecht, posted an 11-1 record and established four event records en route to a first-place finish at the Northern Intercollegiate Conference meet with a league-record score of 701. Eighteen members of the team garnered All-NIC honors, either as swimmers or divers, which included 11 individual or relay conference champions.
The team advanced to the NAIA Championships, where it placed fourth and had seven swimmers finish among the top 12 individuals or relays and earn NAIA All-American Honorable Mention accolades. The team also had 10 American College Coaches' Association All-Americans.
Following the season, head coach Lee Ahlbrecht was selected as the NAIA Coach of the Year.
JOHN S. GLAS HONORARY LETTER WINNER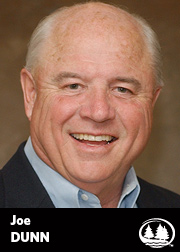 Joe Dunn
Joe Dunn has been named the 2015 John S. Glas Honorary Letter Winner. The award, created in 2011, recognizes an individual or individuals who were not student-athletes at BSU, but who have had a significant impact on BSU athletics, much like the late John Glas did during his 34-year tenure at BSU which included roles as vice president for finance and as acting president.  His strong support of athletics earned him the honor of having the fieldhouse named after him upon his retirement in 1975.
The Bemidji resident has exhibited a passion for quality student-athletes and elite athletic programs at Bemidji State since his employment at State Farm Insurance brought him to Bemidji, Minn. in 1996. Originally hand-picked by head football coach Jeff Tesch to spearhead the Beaver football fundraising effort, Dunn's involvement blossomed a one-year assignment as BSU's Athletic Development Director and eventually a stint as President of the BSU Foundation Board of Directors.
Dunn is an active member of Beaver Pride who served on the organization's board for 10 years, including three years as its president. During that time, he not only played a pivotal role in the creation of the Beaver Pride Coordinator position that exists today, he also helped lead the organization's growth from $20,000 in donations to over $250,000 annually 10 years later, establishing a solid foundation for funding student-athlete scholarships.
In addition, as a member of the Headwaters Shrine, Dunn helped established the Bemidji State Shrine Football Game. Now in its 18th season, this unique partnership between Bemidji State and the Headwaters Shrine has grown into one of BSU's most well-attended and highly-anticipated football games of the season, while events surrounding the game help hundreds of children with disabilities or medical needs be properly diagnosed and treated at Shriner's Hospitals around the country.
Dunn, who was presented with BSU's 2009 Honorary Alumni Award, continues to be an avid fan and supporter of all BSU athletic programs and annually backs these programs with monetary donations, including a yearly baseball scholarship he established with the help of his former employer.
Contact
• Maryhelen Chadwick, communications & marketing specialist, BSU Alumni & Foundation
Bemidji State University, located in northern Minnesota's lake district, occupies a wooded campus along the shore of Lake Bemidji. Enrolling nearly 5,000 students, Bemidji State offers more than 50 undergraduate majors and nine graduate programs encompassing arts, sciences and select professional programs. BSU is a member of the Minnesota State Colleges and Universities system and has a faculty and staff of more than 550. University signature themes include environmental stewardship, civic engagement and global and multi-cultural understanding.