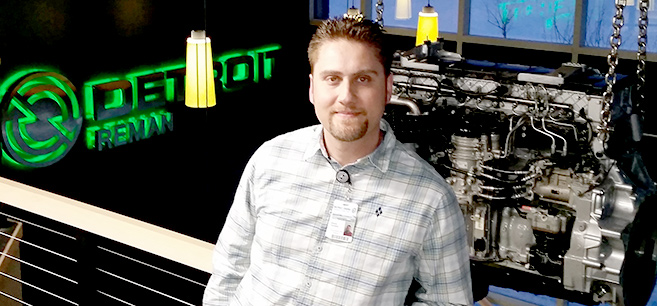 The first group of students in Bemidji State University's new MBA program is off and running, and enrollment is open for a second cohort which will begin this fall.
Bemidji State's program, which is delivered entirely online, has 14 students in its first cohort. Those students are evenly split with seven residents of Bemidji and seven students who live elsewhere in Minnesota. They have a broadly divergent range of backgrounds and experiences, holding jobs such as wide receivers coach for a Division II football program, accountant for a Minnesota-based manufacturer of boilers and other wood-fuel production products, and senior financial analyst for a large Twin Cities healthcare provider.
The range of students who have enrolled in the MBA program have proven to BSU administrators that it provides what had been a missing opportunity to earn an in-demand credential.
"We've learned there's a need in northern Minnesota for an MBA program that provides students with a chance to improve themselves," said Dr. Shawn Strong, dean of BSU's College of Business, Technology and Communication. "Our students are coming from a radius of a couple of hours around Bemidji, and as our reputation grows and we build the program we can increase the size of that circle."
Strong said there are typically two reasons BSU's students have chosen to enroll in the online MBA program: to improve their current skill set or to pursue a promotion or career change.
"The great thing about our MBA is that is allows both of those things," he said. "You can have somebody come in with 20 years of experience and they're going to learn from an MBA, and you can have somebody come in with two years of experience and they're going to learn.
"Whatever their background, students are going to get a lot out of it."
Michaela Willer, a Bemidji resident and recent BSU alum who currently works as a sales support associate for a local business products vendor, is one student who is using the MBA program to help start her down the path to a rewarding career.
"When I was looking for jobs that sounded fulfilling or interesting, almost all of them required a graduate degree and experience," she said. "I chose to pursue my MBA at BSU since I'm still in Bemidji and I love the university."
For Willer, the program's online availability was what ultimately made it possible for her to pursue the degree.
"If BSU's MBA wasn't online, I couldn't have enrolled," she said. "I have a full-time job and I often have activities at different times in the evening. For me to pursue this degree, I needed the flexible schedule to do homework and learn the materials around the times I have other things going on."
While the online delivery of BSU's program has provided that flexibility, it also offers a rigorous academic experience that is already providing tangible returns for its students.
Shane Fjerstad, a Cohasset resident who has two decades of experience in the manufacturing industry and currently works for a heavy-duty truck manufacturer, has found that BSU's MBA is challenging and is meeting his expectations. And, he says, it is already helping develop skills he can put to use at work.
"The program is intense, especially with my other obligations in life," Fjerstad said. "But I have been pleasantly surprised with the practicality of the material. I think we are all finding immediate applications for many of the skills, tools and concepts we are studying."
Enrollment is open now for the second cohort of BSU's online MBA program, which will begin in the fall of 2015. BSU's MBA consists of 36 credits and is designed to be completed in four semesters. Students select a concentration in management, marketing or finance during their fourth semester.
Contact
• Dr. Sanjeev Phukan, professor of business administration, director of online MBA program
Links
• BSU Center for Extended Learning
• BSU's Master of Business Administration home
Bemidji State University, located in northern Minnesota's lake district, occupies a wooded campus along the shore of Lake Bemidji. Enrolling nearly 5,000 students, Bemidji State offers more than 50 undergraduate majors and nine graduate programs encompassing arts, sciences and select professional programs. BSU is a member of the Minnesota State Colleges and Universities system and has a faculty and staff of more than 550. University signature themes include environmental stewardship, civic engagement and global and multi-cultural understanding.