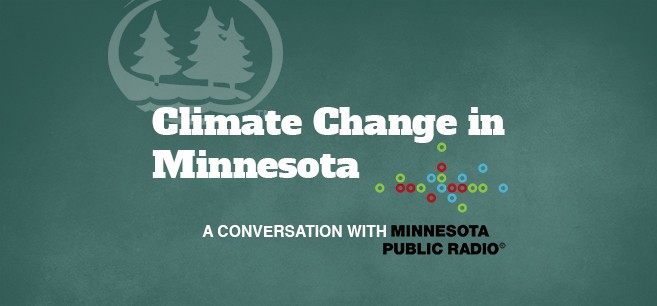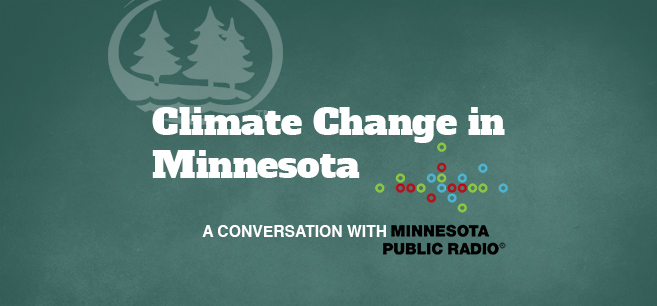 Minnesota Public Radio is bringing a conversation on its extensive series, "Climate Change in Minnesota," to the Bemidji State University campus for an open forum on Feb. 24.
Hosted by reporter Dan Kraker and news director Mike Edgerly, MPR will give an inside look at the series, the result of more than six months of research and reporting, and provide an opportunity to discuss the reality of climate change in the state.
The forum will be held in Hagg-Sauer Hall room 100 on the BSU campus beginning at 2 p.m. The forum is free and open to the public.
MPR's series, "Climate Change in Minnesota," included an examination of voluminous data and interviews with scores of scientists, state and local officials, farmers, foresters, health experts, weather observers, policy makers and residents.
"I'm most excited about the opportunity for students to be a part of this state-wide dialogue and ask questions and be involved in something like this from outside the university," said Erika Bailey-Johnson, BSU's sustainability coordinator. "It will be a great opportunity to engage in a conversation about climate change with these people."
"Climate Change in Minnesota" was a five-day, multiple-platform series featuring an in-depth exploration of the many statewide effects of climate change. Minnesota is warmer than it used to be. Rain falls in bigger downpours. Hay fever sufferers have a longer sneezing season, and the ticks that deliver Lyme disease are expanding their range. Red maple trees are moving north, along with purple finches, and the number of moose in the state has declined.
The full series is available for listening and viewing at mprnews.org and on the MPR News Climate Cast podcast.
About Dan Kraker
Dan Kraker is based in Duluth and covers northeastern Minnesota for MPR News. He joined MPR in the summer of 2011 after nearly 10 years at Arizona Public Radio in Flagstaff, where he won two national Edward R. Murrow awards for his coverage of Native American issues. Kraker was one of the lead reporters on the project.
About Mike Edgerly
Mike Edgerly is news director at MPR News and is lead editor on the environment and health beats. He was broadcast editor on the investigative reporting project, "Betrayed By Silence," winner of a 2014 DuPont Columbia Award, the top award for broadcast journalists. In his more than 30 years as a broadcast journalist, Edgerly's work has won a Peabody Award, broadcasting's most prestigious honor; a William Benton Fellowship in Broadcast Journalism; a Gabriel; a Silver Gavel award from the American Bar Association and two national Edward R. Murrow Awards. Edgerly is a Kentucky native and came to Minnesota Public Radio in July 1991.
About MPR News
MPR News has long been recognized as one of the foremost journalistic organizations in the Upper Midwest, reaching news consumers across all platforms. Reaching more than 500,000 listeners each week, the MPR News radio signal can be heard by 95 percent of Minnesotans, it distributes stories daily to 35 newspapers statewide, shares news coverage with KARE 11,  Minnesota's largest television station, and has news bureaus around the state and in Washington, D.C.
Links
• MPR News "Climate Change in Minnesota"
• MPR News "Climate Cast" podcast
Contact
• Erika Bailey-Johnson, BSU sustainability coordinator; (218) 755-2041, ebaileyjohnson@bemidjistate.edu
• Kristi Booth, Minnesota Public Radio regional network director; kbooth@mpr.org
Bemidji State University, located in northern Minnesota's lake district, occupies a wooded campus along the shore of Lake Bemidji. Enrolling nearly 5,000 students, Bemidji State offers more than 50 undergraduate majors and nine graduate programs encompassing arts, sciences and select professional programs. BSU is a member of the Minnesota State Colleges and Universities system and has a faculty and staff of more than 550. University signature themes include environmental stewardship, civic engagement and global and multi-cultural understanding.