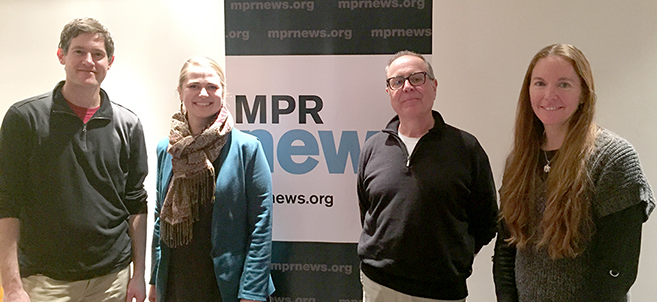 Several hundred Bemidji State students and many community members were in attendance as Minnesota Public Radio visited campus to discuss its six-part series, "Climate Change in Minnesota.
"Climate Change in Minnesota" was a five-day, multiple-platform series featuring an in-depth exploration of the many statewide effects of climate change. Minnesota is warmer than it used to be. Rain falls in bigger downpours. Hay fever sufferers have a longer sneezing season, and the ticks that deliver Lyme disease are expanding their range. Red maple trees are moving north, along with purple finches, and the number of moose in the state has declined.
The series included an examination of voluminous data and interviews with scores of scientists, state and local officials, farmers, foresters, health experts, weather observers, policy makers and residents.
BSU covered the presentation on social media. Our live coverage is embedded below, and you can watch a replay of the entire presentation on LiveStream.