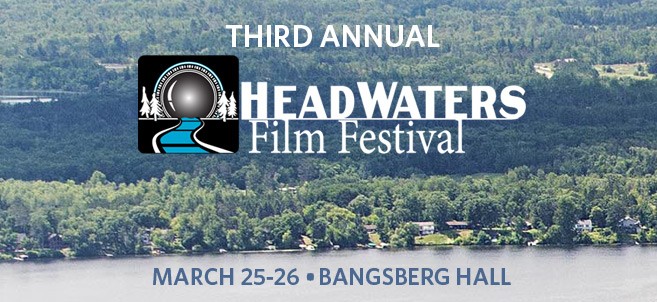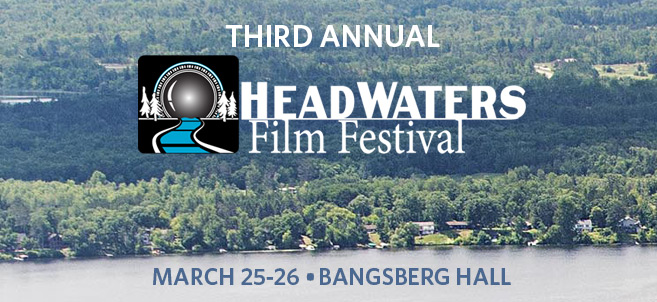 Bemidji State University's third annual Headwaters Film Festival kicks off March 25 with a 33-film student competition and feature screenings that include the cult classic "Dazed and Confused."
The Headwaters Film Festival is student run event. Programming is designed with students in mind, but all are welcome to attend. All of the festival's events will be held in the Main Theatre of BSU's Bangsberg Fine Arts Complex. There are no tickets and all events are open free of charge.
March 25: Student film competition
This year's student film competition includes 33 entries from filmmakers in the United States and around the world. A dozen countries will be represented at the student competition, including Germany, Bulgaria, Spain, the United Kingdom, Greece, Iran, India, Poland and China.
Student films will be screened in four sessions, each representing a different thematic group, on March 25.
2 p.m., "Love/Looking for Love"; 6 films
3 p.m., "Mixed Works & Minnesota Filmmakers"; 10 films
4 p.m., popcorn intermission and photos
5 p.m., "Somewhat Less than Harmonious"; 9 films
6 p.m., "The Dark Side"; 8 films
March 26: Local and feature films
The feature segment of this year's Headwaters Film Festival features "In the Shadow of Paul Bunyan," a counter-history of the mythical Paul Bunyan and his blue ox, Babe; films by BSU professors; a music video for Aaron Clafton's "My American Dream," by Sam Moore; and a screening "Dazed and Confused." The screening of Clafton's video will include a special live performance of the song.
2 p.m., "In the Shadow of Paul Bunyan," Nik Nerburn
3 p.m., Local Filmmakers Dr. Debra Sea, Dr. Virgil Bakken and Sam Moore, with a special musical performance by Aaron Clafton
4 p.m., popcorn intermission and photos
5 p.m., feature film "Dazed and Confused" (1993)
Nik Nerburn is a research-based storyteller, experimental historian, filmmaker and archivist. He was born and raised in Bemidji and currently lives in Atlanta. His work often involves essay-style interventions in archival materials to explore regional histories, focusing on stories that stand at the intersection of power, memory, nostalgia and place. Nerburn is traveling to Bemidji and will be in attendance for the screening of his film.
Dr. Debra Sea is an experimental filmmaker and animator who is an assistant professor of mass communication at BSU. Her films have screened at numerous film festivals including Ann Arbor, Black Maria, Big Muddy and the Fargo Film Festival.
Dr. Virgil Bakken is a professor of mass communication at Bemidji State. He is a writer, producer and director at Lake George, Minn.-based Montage Creativity Group, specializing in documentary and corporate media production. He is a five-time Telly Award winner; the Telly Awards honor film and video productions, groundbreaking online video content, and outstanding local, regional and cable TV commercials and programs.
Aaron Clafton is a senior in marketing communication at BSU. He is an accomplished singer/songwriter whose first album, "Running Wild," will be released in April. The video for his song, "My American Dream," was produced by Samuel Moore, a sophomore mass communication student at BSU, and BSU's single-camera field production class.
In the Shadow of Paul Bunyan
"In the Shadow of Paul Bunyan" tells the story of the Midwest's most idolized lumberjack. Constructed from a hodgepodge of archival artifacts, including decaying cartoons, home movies to rot, forgotten historical documents and original 16mm, it reveals a counter-history as tall as any tale Paul Bunyan ever told.
My American Dream
"My American Dream" is a tribute to singer/songwriter Aaron Clafton's great grandfather, who fought in World War II.
Dazed and Confused
"Dazed and Confused" is director Richard Linklater's tale of adventures of incoming high school and junior high students on the last day of school in May 1976. The famed independent film is notable for its early starring roles by Matthew McConaughey, Ben Affleck and Milla Jovovich, and an uncredited appearance by Renee Zellweger.
Contact
Links