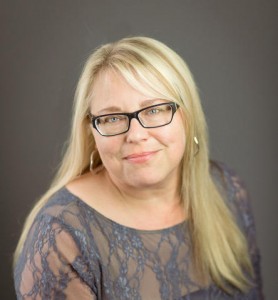 Ah, Paree!
While "living out in the woods in Osage," author Maureen Gibbon wrote about the characters and world of Paris in the 1860s.
Her third novel, "Paris Red," will officially be published in the U.S. on April 20.
"I'm a Francophile. I love everything French," admits Gibbon. "I'm very interested in Paris today and throughout its history."
Gibbon, an associate professor of English at Bemidji State University, was a full-time reporter at the Park Rapids Enterprise from about 2002-2005 and wrote an outdoors column, "Phenology Report," for seven years.
"I had a wonderful time writing this book," Gibbon said of "Paris Red." "The subject matter just has been so compelling."
Based on the true relationship between French painter Édouard Manet and his favorite, young model Victorine Meurent, the story "explores this landmark time in art history through the eyes of the artist's subject," writes Kirkus Reviews in a positive review of the novel.
Gibbon spent a tremendous amount of time on research, gathering maps, old photos, accounts of real events.
"Once I started digging into the life of Manet and the real-life people, they were such interesting characters," said Gibbon.
Despite the attention to detail, "Paris Red" is definitely a novel.
"Storytelling always has to come first, but I tried to remain historically accurate," she said.
Manet shocked Parisians in 1865 with his masterpiece "Olympia," which depicts a self-assured, nude woman and a black servant.
The painting created a scandal – not because of the nudity, but due to the woman's confrontational gaze and a number of small details identifying her as a prostitute.
The model for "Olympia": Victorine Meurent.
Gibbon saw "Olympia" at the Galeries Nationales du Grand Palais in Paris in 1983.
She had no inkling that decades later, it would become the subject of her novel.
"I thought the painting was interesting. I studied it in art history college classes," she recalled. "I admire Manet's work because he did groundbreaking things. He had to forget his lessons to come into his own style."
A portion of "Olympia" serves as the book cover for "Paris Red."
Victorine, as a 17-year-old woman, narrates the story.
"Victorine is inspiring – a working class woman begins modeling and becomes an artist," explains Gibbon. "That was hard for a woman at that time."
In fact, Victorine regularly exhibited her own work at the highly prestigious Paris Salon.
"She was fascinating to me in many respects," said Gibbon. "She was a survivor. She lived a long time. Who knows what she could've done if she'd had more resources?"
"It's a story that touches a lot of people. We aren't all born into wealthy families with lots of resources. We have to make do ourselves. It's a story we can all connect to."
Gibbon noted that when Victorine and Manet had birthdays this year, there were hundreds of tweets about Manet.
"Of course, on her birthday, I think I was the only Tweeting," said Gibbon. "Granted, I love and respect him as an artist but what role did she play in his work? They had to have a special relationships for him to have the breakthroughs."
Readers familiar with Gibbon's earlier novels – "Swimming Sweet Arrow" and "Thief" – know she doesn't shy away from writing about sex.
"Paris Red" is "by far the least troubling book, in that way," she said.
"It's probably more hinted at than spelled out," added Gibbon. "It's much more about an artistic awakening than a sexual awakening."
The novel has already been translated to French.
A French publisher, Christian Bourgois, bought the book and published it in France last fall.
"I'm writing about one of Frances most famous painters. The fact that a French publisher wanted to publish it was an honor that was a thrill to me," said Gibbon. "If I passed muster, I must've done something right."
Publishers Weekly describes "Paris Red" as a "wonderful novel" that "takes readers on a mesmerizing, erotic journey not only to another time and place but inside the mind of an artist."
"Using spare, evocative prose, Gibbon shows us a young woman on the verge of finding her own artistic voice and offers an insightful and riveting account of how Manet and his muse feed off of each other other's passion to create something greater than either of them," says the review.
"I've really gotten some nice reviews. That's been really fun," said Gibbon.
To learn more about Gibbon or follow her blog, visit www.maureengibbon.com.
"I loved working on this novel so much that I wanted to create a blog about all the images, words and artifacts that inspired me and served as my talismans," writes Gibbon. "This blog is as much a mood board as it is a record about the writing of 'Paris Red' and the journey toward publication."
By SHANNON GEISEN | sgeisen@parkrapidsenterprise.com