• Jennifer Atteberry (pictured above, 2nd from left), assistant professor of nursing, took 12 students from the Bemidji School of Nursing — seven from BSU and five from Northwest Technical College — to a service learning trip in Belize over spring break. The group traveled to Punta Gorda, on the south end of Belize's coast, for introductions to local medicine and culture before traveling west to the village of Santa Elena. The nursing students worked with the village's children and taught education topics suggested by Belize's Ministry of Health. The students provided dietary and health lessons and taught proper techniques for personal hygiene and dental care. Students also provided the village's children with new shoes and helped repair and paint the village's community center.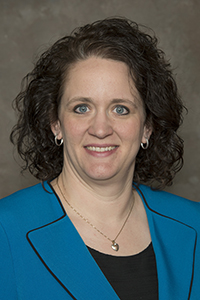 • BSU Registrar Michelle Frenzel (right) has been nominated for the 2015 Minnesota State Colleges and Universities Board of Trustees Professional Excellence Award for Administrative Service Faculty.The award proclaims, on behalf of the entire system, the Board of Trustees' pride in the dedication and accomplishment of service faculty in contributing to students' growth and development. Frenzel is one of six outstanding nominees for the award; the winner will be announced April 22.
• Dr. Dan Gartrell retired from BSU and earned professor emeritus status in 2010, but continues to present at national conferences related to early childhood education. Later this month, he will give the keynote address at the eighth annual Hawaii Island Early Childhood Conference. He will share his thoughts on how education in science, technology, engineering and math can encourage young people to embrace a love of wisdom.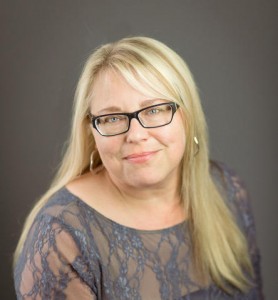 • Dr. Maureen Gibbon, associate professor of English (pictured, right), will see her third novel, Paris Red, published this month. The novel tells the story of 17-year-old Victorine Meurent, who abandons her life to become immersed in the society of 1862 Paris. She meets a mysterious and wealthy artist, Édouard Manet, and she stirs him to paint Olympia — his infamous portrait which scandalized even the most cosmopolitan of cities.
• Justin Klander, a Bemidji State alum and vice president of the Alumni Association's board, continues his service to the university as a major gifts officer based in the Twin Cities. The 2001 business administration graduate and former Student Senate president will work to re-engage the nearly 12,000 alumni who live and work in the Minneapolis/St. Paul area.
• Sixty-eight Bemidji State employees with a combined total of 935 years of service will be recognized for their careers at BSU during the university's annual Emeriti, Retirement and Milestone ceremony, April  in the Beaux Arts Ballroom. Seven employees will be recognized for tenures with the university of 30 years or more, including Tamera Mayer — an office and administrative specialist in the Bemidji School of Nursing who has worked at BSU for 35 years.
• Dr. Anton Treuer, executive director of the American Indian Resource Center, is a member of the state of Minnesota's Capitol Preservation Commission Subcommittee on Art. The group is charged with managing the Minnesota Capitol's hundreds of millions of dollars worth of art during the building's ongoing renovation and restoration project. The subcommittee's work was featured in a recent story at MinnPost.