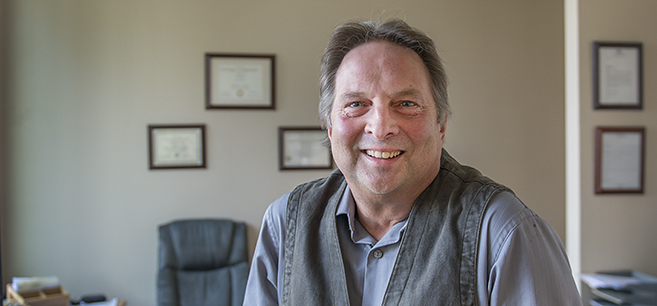 Tim Boyer, director of disability services at Bemidji State University, has been appointed by Minnesota Governor Mark Dayton to serve a three-year term on the Minnesota State Council on Disability.
Boyer's appointment began on June 30 and runs through June, 2018.
Established in 1973 by the state legislature, the Minnesota State Council on Disability was created to advise the governor, state agencies, state legislature and the public on disability issues. The council advocates for policies and programs in the public and private sectors that advance the rights of Minnesotans with disabilities; provides training to State of Minnesota employees and managers, business leaders and the public; and works with both the public and private sector to monitor and advise on disability civil rights, the Americans with Disabilities Act, building code and access compliance.
Boyer's appointment was announced by the governor's office in conjunction with new appointments to the Board on Judicial Standards, Board of School Administrators, Clean Water Council, Commission of Deaf, Deaf-Blind and Hard of Hearing Minnesotans, Emergency Medical Services Regulatory Board, Governor's Residence Council, Minnesota Assistive Technology Advisory Council, Minnesota Board on Aging, Minnesota Board of Nursing, Minnesota Board of Social Work, and the Minnesota Governor's Council on Developmental Disabilities.