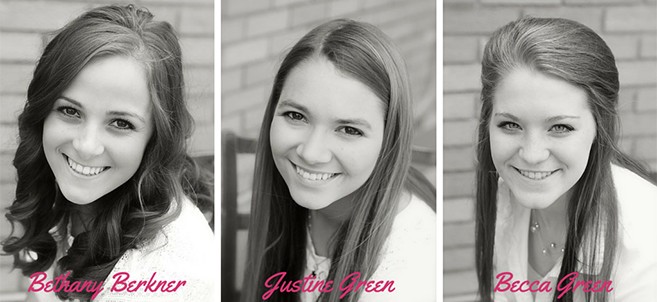 Two Bemidji State University students and one student who will be attending BSU as a freshman this fall are competing for the Minneapolis Aquatennial Candidate Program and Pageant's Queen of the Lakes crown on July 25.
The 76th Anniversary Queen of the Lakes Coronation will be held at the University of Minnesota's Ted Mann Concert Hall at 4 p.m.
Bemidji State students participating in the competition are:
Bethany Berkner, a sophomore in nursing from Sleepy Eye, Minn.

Justine Green, a sophomore in elementary education from Buffalo, Minn.

Becca Green from Silver Lake, Minn., who will be a freshman at BSU this fall.
The Aquatennial Ambassador Organization is a Minnesota nonprofit that provides $10,000 in educational scholarships each year for the Queen of the Lakes and Princesses after the completion of their year of service. The organization seeks to inspire young Minnesota women to achieve extraordinary futures by providing professional development opportunities through networking and mentoring.
Links