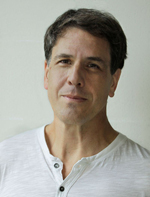 While much research has been done on communities displaced by construction projects such as hydroelectric dams, but according to Dr. Mark Lawrence, professor of geography at Bemidji State University, comparatively little has been done on communities displaced in efforts to expand space for wildlife in the name of environmental conservation.
Lawrence will present "Burning the Graves in the Hills for Elephants," exploring development-induced displacement and resettlement in Kenya as part of the university's Honors Council Lecture Series, Sept. 24 at 7 p.m. in Hagg-Sauer Hall 112. BSU's Honors Council lectures are open to everyone free of charge.
Lawrence's lecture will focus on Kenya's Chyulu Hills National Park, where tens of thousands of people were evicted to artificially expand a wilderness that is now contributing to Kenya's vital tourism economy.
"From the point of view of economic sustainability, Kenya needs the park," Lawrence said. "From the point of view of wildlife conservation, maybe we need the park. From the point of view of the people who were evicted, sometimes with only 10 minutes notice… From their point of view, there's nothing sustainable about any of this."
About Dr. Mark Lawrence
Lawrence's fieldwork examines cultural ecology, ethnographic issues, indigenous environmental knowledge and land tenure issues in ecologically at-risk regions. His teaching at BSU emphasizes regional planning and political geography with growing interests in urban biodiversity, emergent urbanism, "participatory GIS" and new spatial semiotics.
Lawrence has bachelor's degrees in philosophy and German from Grinnell college, master's degrees in geography and secondary education from the University of Iowa, and a doctorate in geography from the University of Iowa.
About the Honors Council Lecture Series
The Honors Council Lecture Series is hosted by the Bemidji State University Honors Council. The council is the advisory group to the honors program composed of 12 faculty members representing each of the university's colleges. Student representatives are also elected to the council by their cohorts for one-year terms.
Contacts
Kari Caughey, BSU honors program; (218) 755-3984, kcaughey@bemidjistate.edu
Dr. Mark Lawrence, professor of geography; (218) 755-2921, mlawrence@bemidjistate.edu
Bemidji State University, located in northern Minnesota's lake district, occupies a wooded campus along the shore of Lake Bemidji. Enrolling nearly 5,000 students, Bemidji State offers more than 80 undergraduate majors and 11 graduate degrees encompassing arts, sciences and select professional programs. BSU is a member of the Minnesota State Colleges and Universities system and has a faculty and staff of more than 550. University signature themes include environmental stewardship, civic engagement and global and multi-cultural understanding.