Marketing
Oct. 2 – 10 a.m. – Memorial Hall 240 – Moderator: Dr. Rod Henry, professor of business administration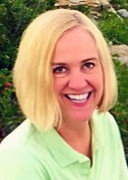 Jane Berman ' 85 began her career as a product manager for Schmid Giftware in Boston, Mass. She oversaw the design and manufacturing of several products for licenses. Within two years, she started her own design and marketing firm in New York City. She specialized in licensed products for children and worked with major toy manufacturing companies before transitioning her company online as J. Berman Design and janestyle.com. In 2007, she launched a publishing company, Jade LLC, and published "Dorie Witt's Guide to Surviving Bullies" for her daughter, Brigitte. The book became an instant success and was issued in school districts across the United States.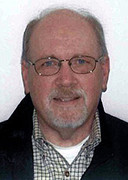 Tom Delano '73 recently retired after more than 40 years in education and educational publishing. He earned a bachelor's degree at BSU an MBA from Northeastern University in 1986. He briefly taught high school before joining Allyn & Bacon. During the next 38 years, Delano held progressively more responsible roles including sales representative,  acquisitions editor, marketing manager, and senior management positions in finance, administration and operations at Allyn & Bacon and, later, at DC Heath & Co. He was involved in the startup and rapid expansion of Vista Higher Learning, a digital and print language learning materials publisher. He has served on the executive boards of the Association of American Publishers and the Bookbuilders of Boston.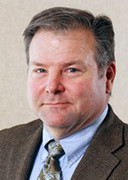 Dr. Michael C. Porter, APR ' 84 directs the master of business communication and master of health care communication programs at the University of St. Thomas' Opus College of Business. Prior to becoming director in 2008, he spent more than 25 years working in business, consulting, marketing and communications. Porter has created and implemented a broad spectrum of successful strategies and tactics both domestically and internationally. In addition to his bachelor's degree in mass communication from BSU, Porter has an MBA in marketing and a doctorate in leadership, policy and administration, both from St. Thomas.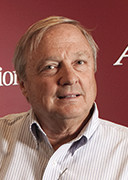 Roger Reierson '74 joined the Flint Agency in 1976 when it employed 13 people. Since then, he has bought the company and expanded its operations to include agencies in Grand Forks, Duluth and St. Cloud. He is also the chairman and CEO of AdFarm, one of the largest agri-marketing firms in North America, which has more than 175 employees in offices located in the United States and Canada. He is a thought leader and officer for many groups, including the Greater North Dakota Chamber Association, Agricultural Bioscience International Association and Village Family Services Foundation. In 2011, he was named NAMA National Agri-Marketer of the Year. The 2015 BSU Outstanding Alumnus honoree has a bachelor's degree from BSU in marketing and finance.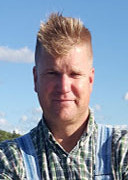 Randy Syverson '96 worked for Deutsche Bank in New York City before his career took him to Frankfurt, London, Toronto, Charlotte, N.C., and Chicago. He then returned home to Bemidji, where he co-founded the advertising agency Design Angler with high-school classmate Mitch Blessing in 2009. Design Angler has grown steadily, making extensive use of talented BSU students and alumni to become a trusted source for responsive and intelligent advertising solutions for a broad array of clients. Syverson graduated from BSU with a bachelor's degree in computer information systems with a minor in business administration and data processing, and he also earned a master's degree in information systems and an MBA, both from Boston University.