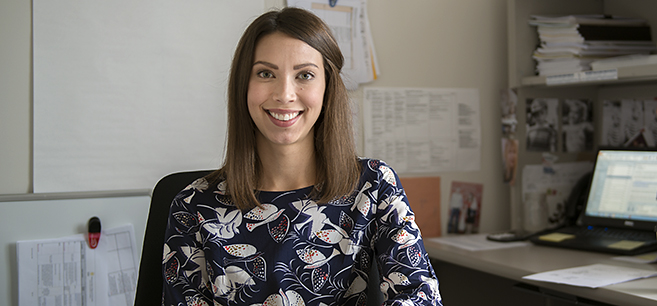 Megan Zothman has been named chief human resource officer for Bemidji State University and Northwest Technical College. She has been a human resources specialist in Bemidji State's Office of Human Resources since March 2014.
"Megan has built a great reputation with the faculty, staff, directors and vice presidents at both BSU and NTC," said Karen Snorek, vice president for finance and administration. "She is a well-respected professional who had developed a strong relationship with the system office's human resources department, and she has earned the respect of other human resources directors in the system. She is always willing to help others and has a talent for explaining situations in a way that people can understand and accept."
She has been recognized for her performance by the Minnesota State Colleges and Universities system, winning its 2015 Human Resources All-Star Award. She also received a Commissioner's Plan Professional Achievement Award from the system office this past summer.
Before joining the BSU/NTC human resources office, Zothman was an executive team leader for Target Corporation. She oversaw human resource operations for Target in Bemidji, Grand Rapids, Sioux Falls, S.D., and Minneapolis.
Zothman has bachelor's degrees in retail merchandising and business–entrepreneurial management from the University of Minnesota.