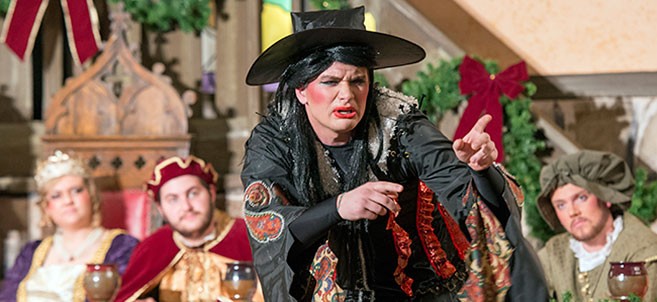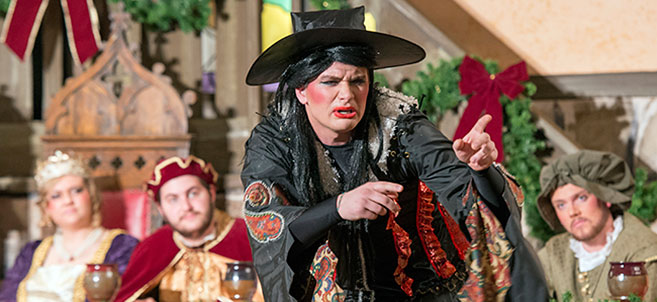 Bemidji State University's annual Madrigal Dinners kick off their 47th season on Friday, Dec. 4.
Performances of this northern Minnesota Yuletide tradition continue through Dec. 12. The Madrigal Dinners' run will include four 7 p.m. shows, on Dec. 4, 5, 11 and 12, with a 5 p.m. performance on Dec. 6. All performances will be held in the Beaux Arts Ballroom in BSU's upper Hobson Memorial Union.
Tickets for the Dec. 11 and Dec. 12 shows remain available online; the Dec. 4-5-6 shows are sold out.
The Madrigal Dinners cast recreates the atmosphere of a Renaissance feast once held in English castles, bringing to life the regal pageantry and ceremonial pomp of "merrie olde England." The evening features music from the royal court, minstrels, beggars, cellar keepers, recorders, and the masque "Handel and Gretzky – Tale of Two Kiddies" presented by the King's Players, while guests enjoy a five-course dinner with seating in the round.
Contacts
• Dr. P. Bradley Logan, professor of music; (218) 755-2918, plogan@bemidjistate.edu