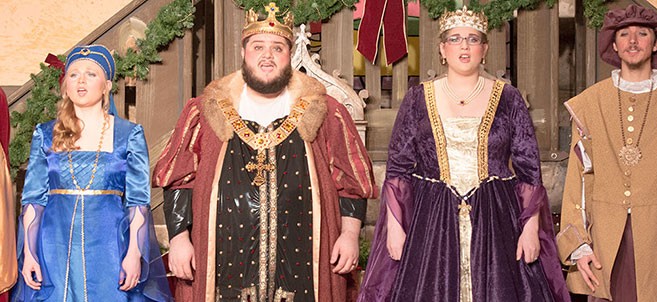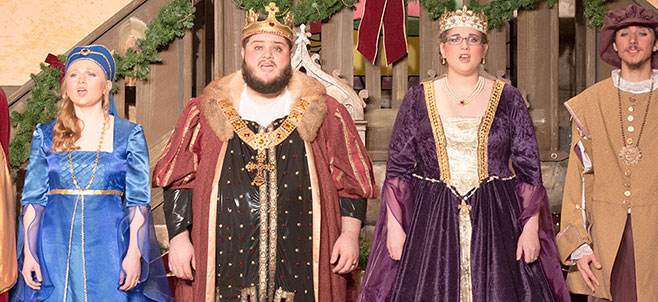 Tickets remain for the Dec. 11 and Dec. 12 performances of the Madrigal Dinners at Bemidji State University, the final performances for the dinners' 47th season.
Both performances begin at 7 p.m. and will be held in the Beaux Arts Ballroom in BSU's upper Hobson Memorial Union.
Tickets for the Dec. 11-12 performances are available online and must be purchased prior to Dec. 9. Tickets must be purchased in advance and will not be sold at the doors.
The Madrigal Dinners cast recreates the atmosphere of a Renaissance feast once held in English castles, bringing to life the regal pageantry and ceremonial pomp of "merrie olde England." The evening features music from the royal court, minstrels, beggars, cellar keepers, recorders, and the masque "Murder Most Fowl" presented by the King's Players, while guests enjoy a five-course dinner with seating in the round.