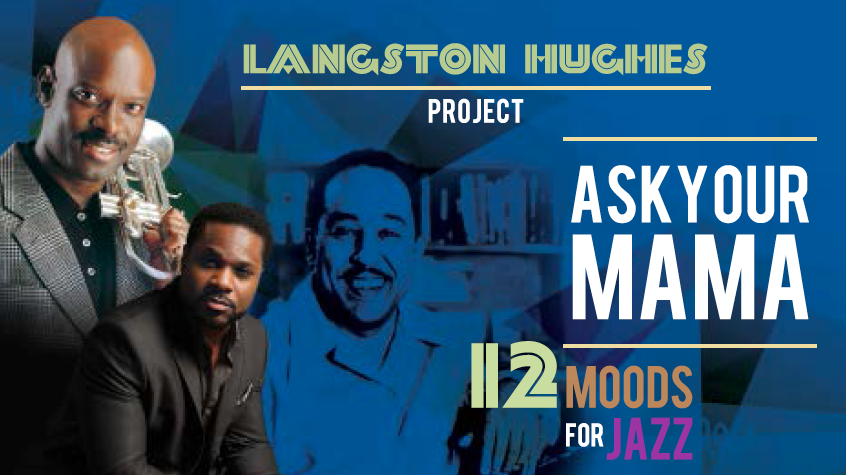 In honor of Black History Month, student clubs and organizations at Bemidji State University collectively present the Langston Hughes Project presented by Dr. Ron McCurdy, professor of music at the University of Southern California, on Feb. 25.
Sponsored by the Hobson Memorial Union, Academic and Student Affairs, the Honors Program, and the Campus Activities Board, the event is from 7-9 p.m. in the Hobson Memorial Union Beaux Arts Ballroom.
The Langston Hughes Project is a multi-media performance involving the spoken word artist, a live jazz quartet and large visual illustrations from the Harlem Renaissance. The event is focused on Hughes' jazz poem suite "Ask Your Mama: Twelve Moods for Jazz", which pays homage to the the struggle for artistic and social freedom at home and abroad in the 1960s.
Langston Hughes, 1902-1967
Born in 1902 in Joplin, Missouri, Langston Hughes went on to become an acclaimed author known for his insightful and colorful portrayals of black life in America from the '20s through the '60s. He wrote novels, short stories and plays, as well as poetry, and is also known for his engagement with the world of jazz and the influence it had on his writing.
Hughes created the series in the aftermath of his participation as an official for the July 1960 Newport Jazz Festival. During the five-day festival, 12,000 intoxicated young adults rioted the festival after it was sold out, forcing officials to use tear gas and call in the National Guard. He shared the stage with jazz legends Louis Armstrong, Dizzy Gillespie, Ray Charles and Muddy Waters. Though Hughes originally intended to collaborate with Charles Mingus, and then Randy Weston, it remained only in the planning stages when Hughes died in 1967. Its recovery now in word, music, and image provides a galvanizing experience for audiences everywhere.
About Ron McCurdy
Dr. Ron McCurdy, creative director and professor of music at the University of Southern California, is an internationally known jazz artist and educator in instrumental and vocal jazz. He earned his bachelor's degree from Florida A&M University and his master's and doctorate degrees from the University of Kansas. He arranged and plays trumpet and flugelhorn on his 2002 album, "Once Again for the First Time."
Contacts