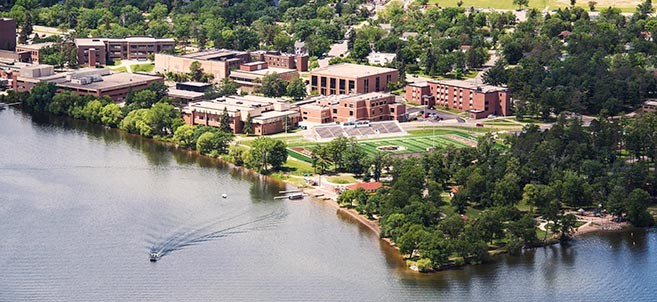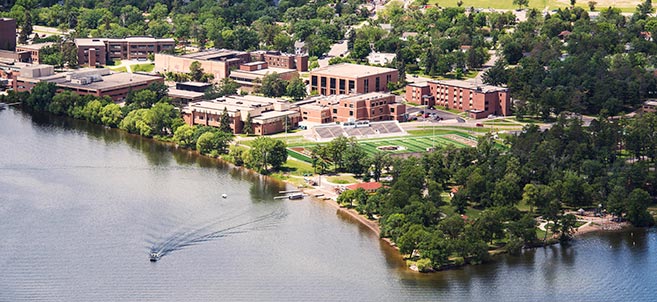 Beginning this fall, faculty at Bemidji State University will have increased flexibility to assign grades for their courses after university administration recently approved a proposal that allows for plus and minus options to be added to traditional letter grades.
Bemidji State's +/-
grading system
Grade points assigned by letter grade
4.00 – A+ or A
3.67 – A-
3.33 – B+
3.00 – B
2.67 – B-
2.33 – C+
2.00 – C
1.67 – C-
1.33 – D+
1.00 – D
0.67 – D-
0.00 – F
Under BSU's current grading system, grade points are assigned in five tiers, from A to F; an A earns a student 4.0 points, a B earns 3.0 points, and so on in one-point increments. The plus-minus system will include 12 possible tiers, with 4.0 grade points awarded for an A+ or an A, 3.67 points assigned for an A- and so on in one-third point increments. A failing grade will continue to earn zero grade points.
Matt Steichen, campus affairs chair for BSU Student Senate, said students were in favor of some change away from the straight A-B-C-D-F system used at BSU. Student Senate presented an AB grading option commonly used in Wisconsin to Faculty Senate in the spring of 2015. The faculty rejected that option but encouraged students to evaluate the plus-minus system, which had been explored during a similar conversation about changes in BSU's grade structures in the mid-1990s.
During this evaluation, Student Senate polled a random sample of 200 students using paper ballots distributed in the Hobson Memorial Union. That effort showed that students were in favor of a change away from A-B-C grading, which helped guide Student Senate's Dec. 2015 vote to pass the plus-minus grading option.
Students, administrators and faculty alike feel the new system will allow instructors to assign grades that more accurately reflect a student's performance in a particular course.
"It is hard to give one student an A and one student a B when there may only be two points' difference between their work," said Dr. Randall Westhoff, BSU's assistant vice president for academic affairs. "Now, there will be options for instructors to have not such a huge difference in grading for nearly equal work."
Steichen added that the system also will help provide achievable goals and incentives for students who, late in a semester, might otherwise have had overall grades essentially locked at a particular level regardless of their scores on final projects or exams.
"If you have an 82 percent in a class and cannot possibly get an A, you can do well on a final exam and not get your grade up to that next tier," he said. "Now you can go from a B- to a B, or from a B to a B+, and have a positive impact on your grade-point average. It gives students more achievable goals to strive for."
Dr. Jeff Ueland, associate professor of geography and president of the BSU Faculty Senate, says that while there is broad support for the new system, some faculty may choose not to take advantage of the new grading scale.
"There is no mandate to how faculty employ it, or if they employ it," Ueland said. "The new system simply gives instructors more options for evaluation."
Faculty will have the plus-minus grading option available to them beginning in the fall semester of 2016.