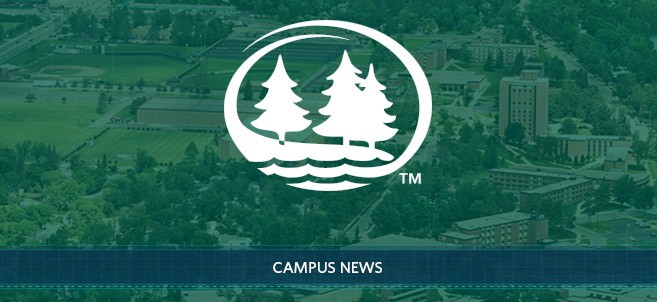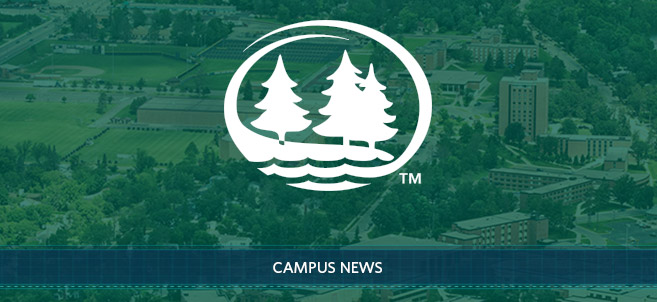 Students at nearly a dozen Minnesota two-year colleges are eligible to pursue scholarships of up to $4,000 through Bemidji State University's new Two-Year Transfer Scholarship program.
Eligible Majors at BSU
English
environmental studies
geography
indigenous studies
mass communications
music
professional education
psychology
sociology
Spanish
Scholarships of $1,000 per semester, renewable for four semesters, are available to students who transfer from one of the eligible two-year colleges in Minnesota and major in one of 10 participating academic programs at Bemidji State (listed at right).
Students must also hold a 3.0 grade-point average at their two-year college and must have completed either an associate's degree or all requirements of the Minnesota Transfer Curriculum before the beginning of their first fall semester at Bemidji State. While at BSU, students must maintain a 3.0 grade-point average, must live on campus with a full meal package, and must remain in their originally declared major or transfer to another major eligible for the program. The $1,000 scholarships can be awarded for a maximum of four semesters, up to a total of $4,000.
Participation in the program is limited to five scholarships in each of the 10 eligible programs, for a total of 50 scholarships. Interested students will be given priority based on the date of their application.
Dr. Martin Tadlock, BSU provost and vice president for academic affairs, says the scholarships will help encourage students to explore the university's outstanding academic programs.
"There is value in diversifying the student body at Bemidji State University by welcoming students here from all over the state," said Dr. Martin Tadlock, BSU provost and vice president for academic affairs. "For students in the southern part of Minnesota, BSU may not be on their radar. We want them to experience outstanding academic programs in the environment of the North Woods that combine to create a distinctively different place for students."
Eligible colleges:
Anoka-Ramsey Community College; Inver Hills Community College; Minneapolis Community & Technical College; Minnesota West Community & Technical College; Normandale Community College; North Hennepin Community College; Ridgewater College; Riverland Community College; Rochester Community and Technical College; St. Paul College; South Central College
Contact
• Andy Bartlett, associate director of communications & marketing; (218) 755-2041, jbartlett@bemidjistate.edu; @abart01
Bemidji State University, located in northern Minnesota's lake district, occupies a wooded campus along the shore of Lake Bemidji. Enrolling nearly 5,000 students, Bemidji State offers more than 80 undergraduate majors and 11 graduate degrees encompassing arts, sciences and select professional programs. BSU is a member of the Minnesota State Colleges and Universities system and has a faculty and staff of more than 550. University signature themes include environmental stewardship, civic engagement and global and multi-cultural understanding.