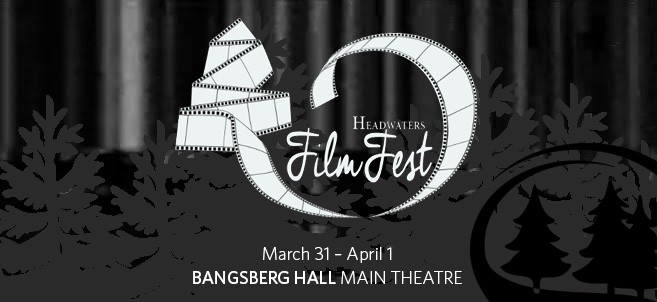 Bemidji State University's Headwaters Film Festival recognized "Am Fenster," by German filmmaker Tim Ullrich, as the winner of its 2016 international film competition, held as part of the university's fourth film festival, March 31-April 1.
Films by students from Denmark and College Station, Texas, rounded out the festival's top three honorees, and "Demons", by Abdullah Al Maawali from the United Kingdom, was the audience choice award winner.
Bemidji State student filmmakers took home awards for best collaborative production, best camera work, best interview, best use of found footage, best documentary storytelling and best performance in the Minnesota Student Filmmakers competition.
Overall Awards
First Place: "Am Fenster" – Tim Ellrich, Germany
Second Place: "Finn" – Marianna Abdalla, Denmark
Third Place: "Lucid" – Edward Montez, College Station, Texas
Audience Choice: "Demons" – Abdullah Al Maawali, United Kingdom
Awards – Minnesota Filmmakers
Best Aesthetics: "Pal" – Connie Von Ohlen, Minnesota State University, Moorhead
Best Creative Editing: "Play Pretend" –  Sam Deans, St. Cloud State University
Best Collaborative Production: "Don't Be a Bystander" – Shelana Ysen, Bemidji State University
Best Camera Work: "Bemidji Brewing" – Shawn Campbell, Bemidji State University
Best Interview: "Your Mom's" – Kelsey Jacobson, Bemidji State University
Best Storytelling: "45 Cents" – Alec Holland, Minnesota State University, Moorhead
Best Use of Found Footage: "Some Major Elements" – Alexander Danielson, Bemidji State University
Best Documentary Storytelling: "The Brothers" – Samuel Moore, Bemidji State University
Best Music Video: "Addict with a Pen" – Audey Shattuck, Gustavus Aldophus
Best Performance: Berit Dybing
BSU's Headwaters Film Festival is an entirely student-run endeavor. Nearly 30 students produced this year's festival, which included screenings of international student films, a Skype session with Jamie Holt, producer of Lady Gaga's video for the Academy Award-nominated single "'Til It Happens To You," screenings of 2015 winners from NASA's CineSpace film competition and Hollywood feature films each night.
Contact
• Dr. Debra Sea, assistant professor of mass communication, Bemidji State University; (218) 755-3358, dsea@bemidjistate.edu