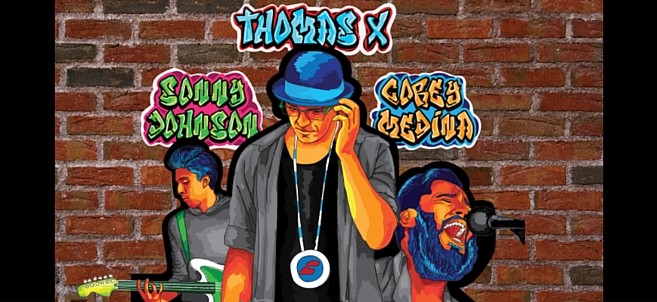 The American Indian Resource Center at Bemidji State University features local artists Thomas X, Sonny Johnson and Corey Medina at its inaugural Native Music Showcase, April 28.
The free event will begin at 7 p.m. in the Lakeside area of the university's lower Hobson Memorial Union.
Bill Blackwell, Jr., the resource center's executive director, says he hopes the festival will bring attention to native artists in the Bemidji area.
"I want to showcase the amazingly talented native artists we have and give our students an opportunity to see what is being done," he said. "Events such as this allow our native students an opportunity to see native artists who are following their passion. We really hope all students come out and enjoy three very talented artists. There is no cost for the concert and everyone is welcome."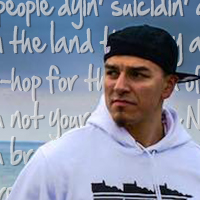 Thomas X is a rap artist, co-founder of Rez Rap Records, and Bemidji State student from the Red Lake Nation. He was featured in the inaugural episode of The Score, a music documentary series produced as part of a collaboration between Vice and Apple Music. The two-part documentary, "Reservation Rap," spotlights Ojibwe artists from northern Minnesota including Thomas X, Baby Shel, Tall Paul and Left Field. Through their music, these artists provide a voice to youth struggling with life on the reservation surrounded by wide-spread unemployment, violence and drug abuse.
"We speak for a whole generation of kids here that need hip-hop music," Thomas X said in the documentary. "It's an escape. Hip-hop helps us escape from the bad reality of the reservation."
Both parts of "Reservation Raps" are now streaming on Apple Music. Thomas X has four singles, including his 2016 track Rezolution, featuring Brendan Strong, available on iTunes and streaming on Apple Music. His 2015 album, Have a Good Day, is available on bandcamp.
Thomas Barrett is a senior from Red Lake, Minn., majoring in social studies. He will graduate this spring.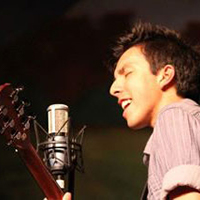 Sonny Johnson emerged on the Bemidji music scene in 2010, playing guitar and providing vocals for the band Book Of Matches. Since that group disbanded, Johnson has appeared regularly around Bemidji and northern Minnesota as a solo acoustic artist. Johnson will be performing music from his latest EP, Dead Gypsy.
Johnson learned to play guitar from his father at age 13, and frequently cites the influence indie bands such as the Arctic Monkeys, Kings of Leon and The Civil Wars have had on both his singing and songwriting. He regularly covers these bands at his live shows.
His 2014 album, Follow the Fox, is available on iTunes.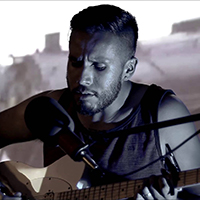 Corey Medina moved to Bemidji in 2012 from Shiprock, New Mexico, where he was born and raised on the Navajo reservation. He uses his music to celebrate his relationship with his creator, his brothers and his family and to spread hope and encouragement.
He says growing up with a single mom and a "rebellious heart" taught him about the blues – which he uses as an outlet to express not only his own pain, but the pain he sees in his community and on the reservation. Medina says he wants his music to be a source of light for people held back in life by fear, shame and hurt.
Medina's 2015 album, Old Dog Cryin', is available on iTunes and is streaming on Apple Music.
Contact
Links