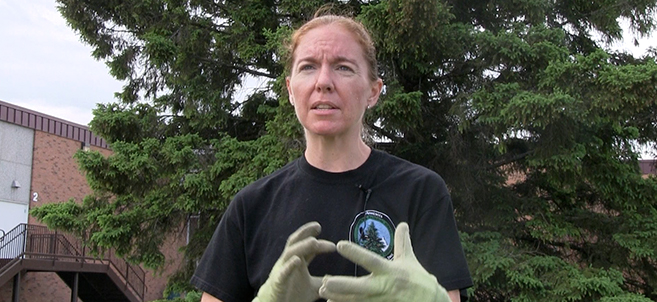 In the spring of 2015, Bemidji-area tree farmer Ron Koetter visited Bemidji State University's Sustainability Office with a proposition that Erika Bailey-Johnson, BSU's sustainability coordinator, couldn't refuse.
"He just came into the Sustainability Office and said he wanted to give us some trees," Bailey-Johnson said.
It was an offer she immediately accepted, and on May 27, Bailey-Johnson and helpers from the Sustainability Office planted 16 trees from that donation near four buildings across campus.
Locations for the plantings were gathered from campus feedback and input from campus grounds supervisors. Bailey-Johnson, along with Jordan Morgan, a senior in environmental studies and sociology from St. Peter, Minn., and Genise Schuette from the BSU admissions office, planted the trees on campus with assistance from several others.