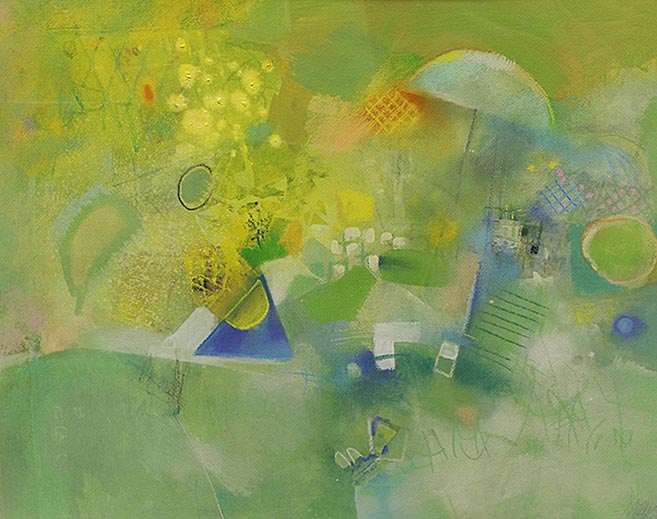 Natalia Himmirska, an associate professor in Bemidji State University's TAD School, will reveal a glimpse into her creative process in "Book Marks," an exhibition of paintings opening Sept. 1 in BSU's Talley Gallery.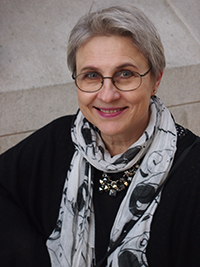 An opening reception for the exhibit will be held Sept. 1 from 2-4 p.m. Himmirska will give a gallery talk about the exhibit beginning at 2:15 p.m. The reception and gallery talk are open free to everyone.
"Book Marks" is a collection of Himmirska's paintings utilizing various media and techniques of painting and printmaking, which she has developed to fully express her observations of the world. These techniques have guided her hand as an educator, which she uses to help students find their own voice through art practice.
Himmirska says printmaking and oil painting have dominated her creative work long before she arrived in Bemidji a decade ago. But her teaching experience has led her to research new techniques and create works in pastel, watercolor, encaustics, photo etching and mixed media.
"This broadens my spectrum for shaping ideas into reality," she said. "In 'Book Marks', I have attempted to reconcile these new approaches, techniques and concepts with the media I have used for years."
"Book Marks" emphasizes the process Himmirska uses to seek the medium and technique required to deliver the visual messages she hopes to deliver. This daily process of gathering concepts for future realization draws on centuries of culture, Himmirska's own life experiences, influences from fellow artists and even the way sunlight hits a group of trees.
"I explore the marks left by civilizations and my own memories and dreams to refine my own vision," she said. "All of these influences and visions are joined like the pages in a book. 'Book Marks' guide me back to a specific page, a specific moment that held me, a sight that turned my head, a concept that guided my hand to paper."
About Natalia Himmirska
Natalia Himmirska was born and raised in Moscow and earned a master of fine arts from the Moscow Technology Institute. Since then, she has taught in universities in Bulgaria and the United States while working on her own art, primarily in painting and printmaking.
In the U.S., Himmirska furthered her studies at the Corcoran School of Art in Washington, D.C., and Maryland Institute College of Art.
As an educator, Himmirska developed the initial art curriculum at the American College of Sofia in Bulgaria and has taught at American University in Blagoevgrad, Bulgaria; Mitchell College, in New London, Connecticut; and at Bemidji State. She also has lectured on Orthodox iconography at several East Coast colleges and universities. She is currently teaching painting all levels, foundations of drawing and color theory at BSU.
About the Talley Gallery
Located in Bridgeman Hall room 140 on the campus of Bemidji State University, the Talley Gallery is barrier-free and open at no charge to the public. The gallery is open Monday through Friday from 9 a.m.-4 p.m.
Contact
• Laura Goliaszewski, Talley Gallery director; (218) 755-3737, lgoliaszewski@bemidjistate.edu
• Natalia Himmirska, associate professor of technology, art and design; (218)755-3740, nhimmirska@bemidjistate.edu