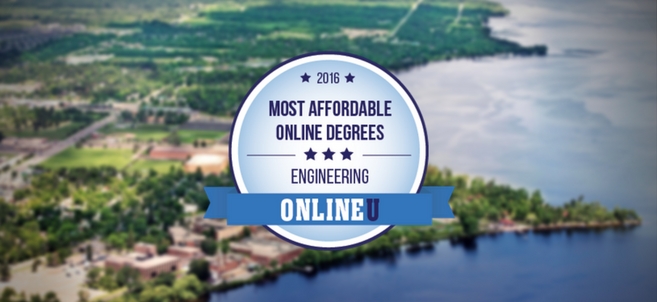 Bemidji State University's online bachelors degree program in applied engineering has been recognized among the most affordable online programs in that subject by OnlineU.
Bemidji State has been given the site's Most Affordable Online Degrees Award for Engineering, given to schools who are providing affordable online options for students seeking engineering degrees. Bemidji State ranked 24th on the site's list of the 25 most-affordable programs.
About BSU's Online Programs
Bemidji State's bachelor of applied science in applied engineering is designed specifically for individuals who typically possess a two-year technical degree and are interested in advancing their professional career. The program is often a "2+2" degree that permits students to apply their two-year technical degree credits toward a baccalaureate degree.
Coupled with a two-year technical degree providing a focused foundation, students in BSU's program complete junior- and senior-level courses covering a broad range of applied engineering concepts and applications. This broad program provides maximum flexibility for graduates to pursue diverse employment opportunities.The program is available on campus, and can also be completed completely online. More information on the program is available through BSU's Center for Extended Learning.
List Methodology
OnlineU assembled its list using the minimum degree required by most employers as a baseline minimum, and included only program that were available completely online. Schools on that list were ranked in order of tuition and whether the school's in-state or out-of-state tuition applies to online programs.
Out-of-state students at Bemidji State pay the same tuition as in-state students.
About OnlineU
OnlineU is a free education publisher for students exploring online education. The site offers comparisons of online colleges throughout the U.S., specifically focusing on colleges and universities that offer completely online courses. The site intends to help students find affordable education options.
Links
Contact
Lynn Johnson, director, Center for Extended Learning; (218) 755-2068, ljohnson@bemidjistate.edu
Mr. Lyle Meulebroeck, assistant Professor of technology, art and design; (218) 755-2733, lmeulebroeck@bemidjistate.edu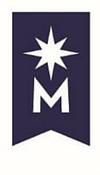 Bemidji State University, located in northern Minnesota's lake district, occupies a wooded campus along the shore of Lake Bemidji. A member of the Minnesota State system, Bemidji State offers more than 80 undergraduate majors and 11 graduate degrees encompassing arts, sciences and select professional programs. Bemidji State has an enrollment of approximately 5,000 students and a faculty and staff of more than 550. University signature themes include environmental stewardship, civic engagement and global and multi-cultural understanding.
2017-B-L-008