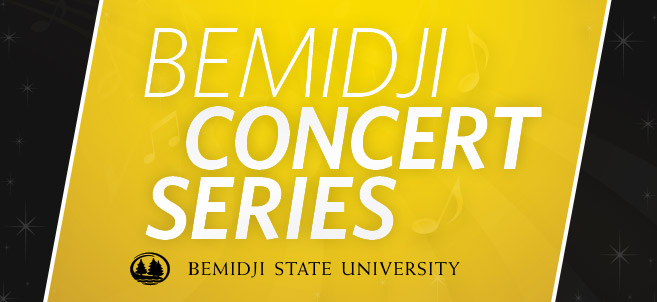 Bemidji State University's Department of Music kicks off its annual Bemidji Concert Series on Sept. 8 with the Alash Ensemble. The six-concert schedule culminates with a visit by the Minnesota Orchestra in May.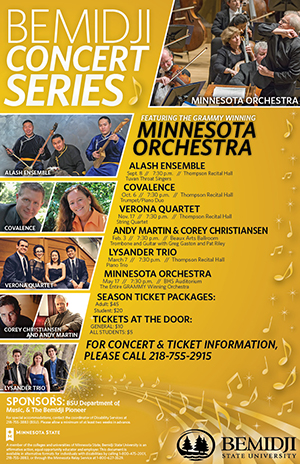 This year's series includes:
Alash Ensemble – Sept. 8
Covalence – Oct. 6
Verona Quartet – Nov. 17
Andy Martin and Corey Christiansen – Feb. 3
Lysander Trio – March 7
Minnesota Orchestra – May 17
Most concerts will be held in the Thompson Recital Hall of Bemidji State's Bangsberg Fine Arts Complex. The Feb. 3 Martin and Christiansen concert will be held in the Beaux Arts Ballroom of BSU's upper Hobson Memorial Union, and the May 17 Minnesota Orchestra concert will be held at the Bemidji High School auditorium.
Season tickets to the complete Bemidji Concert Series are available for $45, with discounted student tickets available for $20. Single-concert tickets are available in advance or, if available, at the doors, for $10, with discounted student tickets available for $5.
Alash Ensemble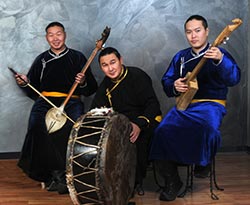 Alash Ensemble is a trio of master throat singers Tuva, a tiny republic in the heart of central Asia. The ancient art of throat singing developed among the nomadic herdsmen of this region. Alash remains grounded in this tradition while expanding its musical vocabulary with new ideas from the West. The ensemble is named for the Alash River, which runs through the northwestern region of Tuva. The Alash River has also inspired a couple of Tuvan songs which carry its name. All members of Alash were trained in traditional Tuvan music since childhood, first learning from their families, and later becoming students of master throat singers.
Covalence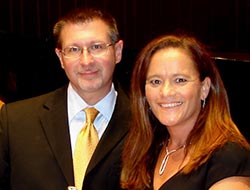 Covalence is a chamber duo comprised of internationally aclaimed performing artists Mark Clodfelter and Rebecca Wilt. The pair have performed throughout North and South America, Europe, Asia and Australia in some of the world's leading music venues. The husband and wife team are on the faculty at the University of North Carolina – Greensboro – Clodfelter as a professor of trumpet and Wilt as a vocal coach and collaborative pianist.
Verona Quartet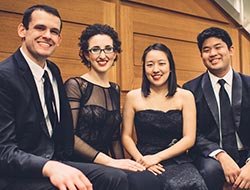 The Verona Quartet of Jonathan Ong and Dorothy Ro on violin, Abigail Rojansky on viola and Warren Hagerty on cello formed at Indiana University in 2013, and in that short time have become one of the most compelling young quartets in chamber music. In 2015, the quartet won the Concert Artists Guild Victor Elmaleh Competition and was the Graduate Residing String Quartet at The Juilliard School. The group has performed on four continents and made its Lincoln Center debut in May.
Andy Martin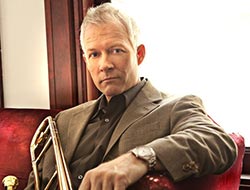 Coming from a musical family, trombonist Andy Martin launched his career while still in his teens. As an instructor, Martin has influenced countless young players across the country through appearances as a guest artist or clinician at colleges and universities. Long considered one of the most prominent trombonists for commercial recordings, television and motion picture soundtracks and live theater in Los Angeles, Martin has contributed on albums for many popular artists, including the Pussycat Dolls, Coldplay, and Michael Bublé. He has been the lead trombonist on television shows Dancing With The Stars and American Idol, and has appeared regularly on the soundtracks of major television series such as Family Guy, American Dad, and King of the Hill. His motion picture credits span the soundtracks of over 150 major films.
Corey Christiansen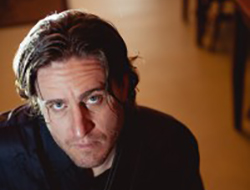 As a recording artist, writer, educator and performer, Corey Christiansen is developing a reputation as one of the preeminent jazz guitarists in the world. His first album as a lead artist, 2004's "Awakening," received critical acclaim, and his album "MB3: Jazz Hits Vol. 1" spent three weeks as the no. 1 recording on North American jazz radio. He has written several method books and articles for major guitar magazines, and currently teaches at Utah State University and at Indiana University's Jacobs School of Music. He also serves as an artist-in-residence at the Atlanta Institute of Music and at the Broadway Music School in Denver.
Martin and Christiansen will be the featured guest artists for BSU's 2017 JazzFest, scheduled for Feb. 2-4.
Lysander Trio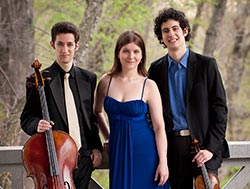 The Lysander Piano Trio, which takes its name from the character in Shakespeare's "A Midsummer Night's Dream," has been praised for its "incredible ensemble, passionate playing, articulate and imaginative ideas and wide palette of colors." These qualities have made the trio a standout at competitions, with top honors at the 2010 Fischoff National Chamber Music Competition, a grand prize at the 2011 Coleman Chamber Ensemble Competition, first prize at the 2011 J. C. Arriaga Chamber Music Competition and first prize at the 2012 Concert Artists Guild Victor Elmaleh Competition. The trio's 2014 debut recording, "After a Dream," was acclaimed by the New York Times for its "polished and spirited interpretations."
Minnesota Orchestra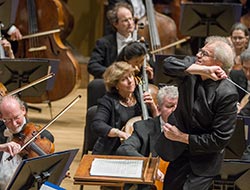 The Grammy Award-winning Minnesota Orchestra, now in its second century and led by Music Director Osmo Vänskä, has long ranked among America's top symphonic ensembles, with a distinguished history of acclaimed performances in its home state and around the world; award-winning recordings, radio broadcasts and educational outreach programs; and a visionary commitment to building the orchestral repertoire of tomorrow.
Founded as the Minneapolis Symphony Orchestra, the ensemble gave its inaugural performance on November 5, 1903, and made its New York City debut in 1912 at Carnegie Hall, where it has performed regularly ever since. Outside the United States, the Orchestra has played concerts in Australia, Canada, Europe, the Far East, Latin America and the Middle East. Since 1968 it has been known as the Minnesota Orchestra. The ensemble now presents nearly 175 programs in a typical year, primarily at its recently renovated home venue of Orchestra Hall in downtown Minneapolis, and its concerts are heard by live audiences of 350,000.
2016-17 Bemidji Concert Series
September 8, 2016 – Alash Ensemble
October 6, 2016 – Covalence
November 17, 2016 – Verona Quartet
February 3, 2017- Andy Martin & Corey Christiansen
March 7, 2017 – Lysander Trio
May 17, 2017 – Minnesota Orchestra
Contact
Links