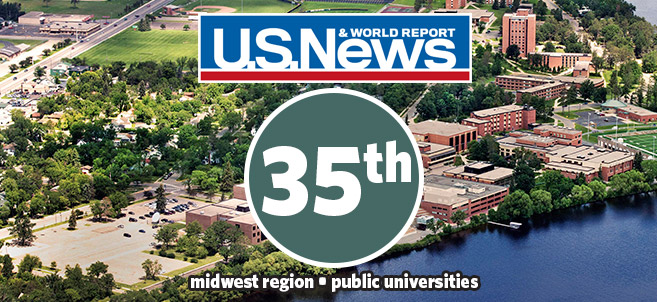 For the ninth consecutive year, U.S. News and World Report has named Bemidji State University one of the best colleges and universities in the Midwest region.
In its annual review of America's Best Colleges, released Sept. 13, U.S. News and World Report ranks Bemidji State in a tie for 35th among public institutions in the Midwest region, and tied with seven other institutions for 115th among all colleges and universities, public and private, in the region. BSU has appeared on the U.S. News list of the Midwest region's top colleges and universities each year since 2009.
U.S. News & World Report's rankings categorize schools based on mission according to classifications developed by the Carnegie Foundation for the Advancement of Teaching and, in some cases, by geography.
Bemidji State is listed as a regional university in the Midwest region. Regional universities offer a full range of undergrad programs with some master's programs but few, if any, doctoral programs. The Midwest region includes institutions in North and South Dakota, Nebraska, Kansas, Minnesota, Iowa, Missouri, Michigan, Wisconsin, Illinois, Indiana and Ohio.
U.S. News & World Report began publishing college rankings in 1983. America's Best Colleges 2017 is online today, and the print version will be available on newsstands later this month.
Ranking methodology
The U.S. News ranking system scores colleges and universities in seven weighted categories: graduation and retention rates; assessment by peers; faculty resources; student selectivity; financial resources; graduation rate performance; and alumni giving. Each category plays a different role in the overall score. More than three quarters of an institution's final score is based on a formula that, according to U.S. News, includes objective measures of academic quality, such as graduation rates, faculty information and admissions data. The remaining 22.5 percent of the score derives from academic reputation, determined by peer assessment. Data for the 2017 rankings was gathered during the spring and summer of 2016.
Contact
Scott Faust, director of communications and marketing; (218) 755-2986, sfaust@bemidjistate.edu
Links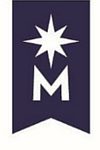 Bemidji State University, located in northern Minnesota's lake district, occupies a wooded campus along the shore of Lake Bemidji. A member of the colleges and universities of Minnesota State, Bemidji State offers more than 80 undergraduate majors and 11 graduate degrees encompassing arts, sciences and select professional programs. Bemidji State has an enrollment of approximately 5,000 students and a faculty and staff of more than 550. University signature themes include environmental stewardship, civic engagement and global and multi-cultural understanding.
---
2017-B-L-000