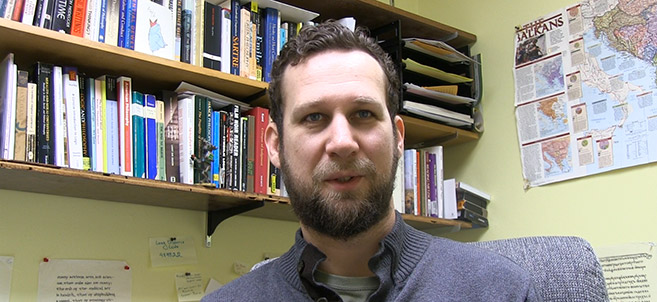 Dr. Daniel Guentchev, assistant professor of philosophy at Bemidji State University, will explore the cultural and educational role of the arts in a society which increasingly questions its necessity as part of the university's Honors Council Lecture Series.
Guentchev's lecture, "Susanne Langer's Conception of Art and the Education of the Entire Person," begins at 7 p.m. in Hagg-Sauer Hall room 107 on the BSU campus. Honors Council lectures are free and open to all.
Susanne Langer was an American philosopher and educator who in 1942 published "Philosophy in a New Key," which promoted her theory that art is the language used by human beings to express their emotions.
"Language, in its literal capacity, is a stiff and conventional medium, un-adapted to the expression of genuinely new ideas, which usually have to break in upon the mind through some great and bewildering metaphor," she said. "Art, on the other hand, has no consequence; it gives form to something that is simply there, as the intuitive organizing functions of sense give form to objects and spaces, color and sound."
Guentchev will explore how Langer's theories in the context of a modern American society that questions the value of the arts and of their role in education.
"Langer develops her theory in light of the tendency, in the 20th Century, to see art as a form of luxury which can be sacrificed easily and without fear of serious loss when times are tough, budgets are tight and when we believe that we ought to focus on our serious priorities," Guentchev said. "Langer argues that the arts are an essential element of education and their neglect results in educating stunted people and creating dysfunctional societies."
About Dr. Daniel Guentchev
Dr. Daniel Guentchev is an assistant professor in Bemidji State University's Department of Philosophy. Before joining the BSU faculty, he studied drawing under private tutors in his native Plovdiv, Bulgaria until moving to Poultney, Vt., where he pursued a bachelor's degree in studio art and philosophy. He later received his master's degree in philosophy at the University of Toledo and a PhD at Southern Illinois University Carbondale.
About the Honors Council Lecture Series
The Honors Council Lecture Series is hosted by the Bemidji State University Honors Council. The council is the advisory group to the honors program composed of 12 faculty members representing each of the university's colleges. Student representatives are also elected to the council by their cohorts for one-year terms.
Fall Honors Council Lecture Series
Oct. 11 – Dr. Daniel Guentchev, assistant professor of philosophy; 7 p.m., Hagg-Sauer Hall 107
Oct. 27 – Dr. Larry Swain, assistant professor of English; 7 p.m., location TBA
Nov. 14 – Miriam Webber, assistant professor of music; 7 p.m., location TBA
Contacts
Dr. Season Ellison, director, BSU honors program; (218) 755-3355, sellison@bemidjistate.edu
Dr. Daniel Guentchev, assistant professor of philosophy; dguentchev@bemidjistate.edu
Links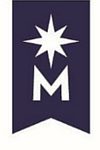 Bemidji State University, located in northern Minnesota's lake district, occupies a wooded campus along the shore of Lake Bemidji. A member of the colleges and universities of Minnesota State, Bemidji State offers more than 80 undergraduate majors and 11 graduate degrees encompassing arts, sciences and select professional programs. Bemidji State has an enrollment of approximately 5,000 students and a faculty and staff of more than 550. University signature themes include environmental stewardship, civic engagement and global and multi-cultural understanding.
---
2017-B-L-024