Dr. Richard A. Hanson, who served six years as president of Bemidji State University and Northwest Technical College between 2010-2016, was granted president emeritus status by the Minnesota State Board of Trustees during its Oct. 19 meeting.
Hanson's tenure in Bemidji included leadership of BSU's first-ever comprehensive fundraising campaign, Imagine Tomorrow, which concluded in June and surpassed its initial goal by raising $36.54 million for scholarships and academic investment. He also placed renewed emphasis on international recruitment and education abroad, and championed BSU's distinction as a north woods campus that offers residential students a transformative college experience.
"My time at BSU was fantastic," Hanson said. "It was really fun to be with the board today and be recognized for what a whole team of people got accomplished over the course of six years."
Hanson was recommended for emeritus status by system Chancellor Steven Rosenstone.
In his remarks to the board, Rosenstone noted Hanson's successes in managing the university's budget through challenging times, BSU's efforts to deliver bachelor's degrees in nursing on the campuses of four Minnesota State two-year colleges, and his process to reinvent Northwest Technical College, which helped lead to the college's successful reaccreditation. He also noted the extensive construction projects that reshaped the Bemidji State campus during Hanson's tenure, such as the overhaul of the Birch Hall residence hall. the re-imagining of Memorial Hall into a state-of-the-art home for BSU's business and accounting programs, and the debut of the University Heights student housing complex.
Rosenstone recalled his visit to Bemidji in 2013 to stand with Hanson as the university officially launched the Imagine Tomorrow campaign.
"I witnessed first-hand the community's excitement about the campaign and what it would mean to the university," Rosenstone said. "That excitement translated into the campaign goal being exceeded, so that the campaign doubled the endowment and scholarships the university can award."
Rosenstone credited Hanson's passion for the campaign's success.
"The important thing to understand about all of that excitement and support is that it began with Dick's passion for Bemidji State," Rosenstone said. "He hoped Bemidji's first comprehensive fundraising campaign would foster a culture of philanthropy – and it did."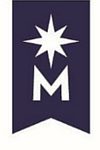 Bemidji State University, located in northern Minnesota's lake district, occupies a wooded campus along the shore of Lake Bemidji. A member of the colleges and universities of Minnesota State, Bemidji State offers more than 80 undergraduate majors and 11 graduate degrees encompassing arts, sciences and select professional programs. Bemidji State has an enrollment of approximately 5,000 students and a faculty and staff of more than 550. University signature themes include environmental stewardship, civic engagement and global and multi-cultural understanding.
---
2017-B-L-026